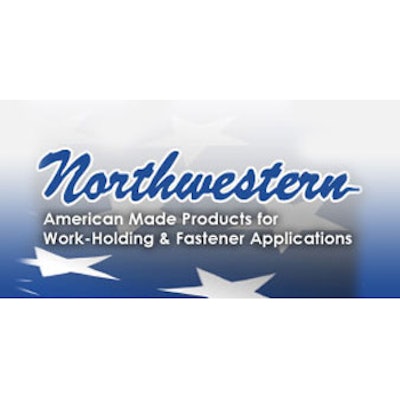 EAST BRANBY, Conn. — IBC has announced Northwestern Tools, Inc., as its newest preferred supplier. Based in Dayton, OH, Northwestern Tools is a family-run business that has been producing quality machine tooling since 1942. Over the last 72 years, the manufacturer has grown from an initial offering of just four products to a current line of 2,000 different, high-quality components.
Over the last seven decades, Northwestern Tools has continually grown its product lines and currently serves the aerospace, medical, lifting and material handling, and fastener markets, among others. In an effort to improve capacity and capabilities, the company has added various CNC (computer numerical control) machining centers and other automated specialized machinery to improve its manufacturing abilities. It has also added several product lines in recent years to improve its manufacturing lineup.
Northwestern Tools prides itself in the fact that "Made in the U.S.A." labels are proudly displayed on all of its products. "We make everything right here in Dayton," said Rob Madewell, National Sales Manager, Northwestern Tools. He said that Northwestern Tools decided to align itself with IBC after realizing the value of joining an industry-focused buying group. "We weren't doing much business with IBC's members, who in turn didn't have a supplier of our products already in place," said Madewell. "We saw it as a good fit and an opportunity."
Madewell said Northwestern Tools' components and other products will serve as a viable adjunct to what the typical IBC member is already selling. "Our products are used extensively by the end users they serve," said Madewell, "and they provide a good, profitable addition to a distributor's existing offerings."
Nancy Schwind, IBC's Director of Business Development said Northwestern Tools' extensive stock offering of American-made clamping and fixturing products will give distributor members access to many of the most commonly used items within the manufacturing environment. "Northwestern Tools is an ideal addition to our workholding offering."
IBC is one of North America's leading alliances of industrial, bearing & power transmission, electrical, and subassembly distributors with over 550 branch locations and total sales in excess of $6.64 billion. The organization provides multi-location customers a streamlined, cost-effective, dynamic purchasing source for national and regional contracts. IBC provides its Independent Distributors and Preferred Suppliers with the tools, resources, and market access needed to thrive in today's competitive marketplace, including a unique collaboration forum. IBC is a Hispanic Minority Business Enterprise (MBE) certified by the National Minority Supplier Development Council (NMSDC).
To learn more about Northwestern Tools, visit the company online at www.northwesterntools.com. For more information about IBC, visit www.industrialbuyers.com.