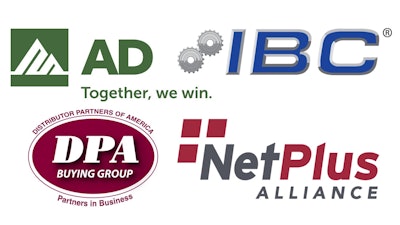 It's clear that COVID-19 has had a significant impact on businesses of all sizes, but it's hard to get the 50,000-foot-view amid the chaos, especially as small, independent distributors need not face the public reckoning of a regular call with shareholders. But just because many have kept quiet doesn't mean they're not managing. According to representatives from the industry's top buying groups, it's not all doom-and-gloom. That's because independents have a unique opportunity to pivot quickly, especially those who have a foundation of support, like a buying group, to help guide them through.
In this month's exclusive roundtable, Industrial Distribution has gathered insights from key leaders from the industry's top buying groups, including:
Jack Templin, President, Electrical and Industrial Business Unit and Chief Programs Officer for AD (Affiliated Distributors), a member-owned organization bringing growth-oriented independent distributors and best-in-class supplier partners together.
Jennifer Murphy, President of NetPlus Alliance, an industrial buying group that facilitates partnerships between distributors & manufacturers of industrial & contractor supplies.
Scott Bebenek, Vice-President, Industrial Buyers Consortium (IBC), an organization offering both an industrial buying group (Industrial Supply Plus), and a national contracts program, (Strategic Sourcing Plus).
Zachary Haines, CEO of the DPA Buying Group, a member-driven marketing and procurement group of independent distributors and national suppliers in the Janitorial/Sanitary, Safety Equipment & Clothing, Industrial, Packaging and Restoration industries.
The following is a condensed version of our interviews:
Industrial Distribution: What are some of the biggest challenges facing your member companies since the pandemic changed the economy?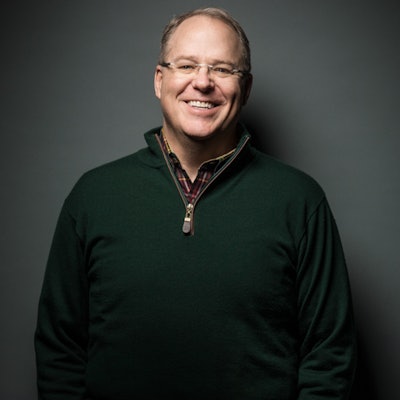 Jack Templin, AD: Obviously there was a lot of lost momentum. But as I talked to my members about this question, one of the things that I got was that it's about the challenges driving growth, whether that be with existing customers or new customer acquisition. When you're limited on how you can make sales calls, and with your access to customers, all those kinds of things are really challenging. One member said they relegated them to a telemarketer.
Zachary Haines, DPA: Fortunately, the DPA Buying Group is diversified and our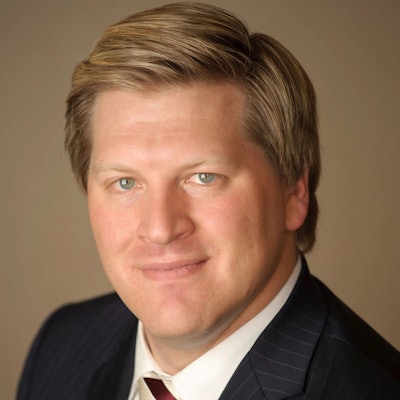 members are smart and resourceful. When distributors are selling industrial, safety, and jansan products, they can make up losses in some sectors by selling more in others. With that said, the number one challenge DPA distributors have been facing is supply chain disruption. They simply cannot get products in many cases. Other issues include cash flow, particularly managing inventory, and then, of course, the government-mandated shutdowns of their end-user customers. Construction has been non-existent, manufacturing is hit-and-miss, and the service industries have taken a significant hit. Many of our janitorial distributors sell office buildings and schools, which have only started to open up in the last few months.
Scott Bebenek, IBC: Many businesses have had a complete shutoff of their revenues. The extra problem that my members had is that about 50 percent of them specialize in cutting tools and metalworking. And so they tend to do a lot of business in automotive and aerospace, which is, as you probably know, two of the hardest hit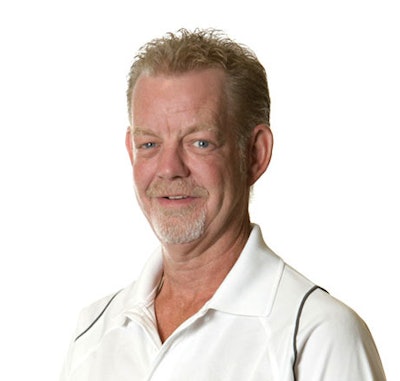 sectors. With those plant closures through April and into May, some of my members' businesses were down upwards of 80 percent. But the good news out of all of that is that all of our members were deemed to be essential service providers, so they were allowed to remain open all along.
Other challenges that I see the independent distributors going through are technology challenges. There's no question that the industrial marketplace is a laggard in this area versus B2C, and within the B2B channels, the independents are even further falling behind due to their lack of resources for building an online platform. When the end users were driven to working from home and canceling all these in-person meetings that they used to have — many that maybe eschewed going online and shopping online, they started ordering online because they became accustomed to it. And I think that coming out of the pandemic, these are gaps that the independent distributors are really going to have to address.
Industrial Distribution: How are your member companies navigating shifts that are impacting the supply for certain goods, including safety and jan/san?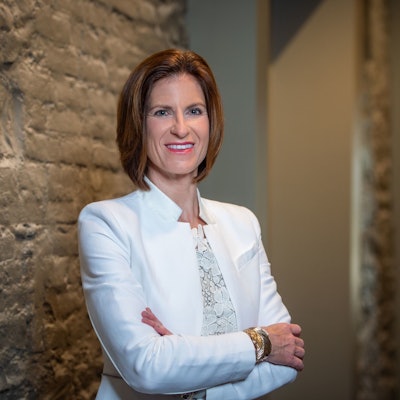 Jennifer Murphy, NetPlus Alliance: NetPlus Alliance wholesale partners ORS Nasco and Logistics Supply stepped up to work with members to support ongoing supply chain issues throughout the pandemic. They worked with our marketing team to make sure that communications were getting to our distributors on product availability. NetPlus preferred safety suppliers worked around the clock to be sure that products were getting to our members and prioritizing orders for their current NetPlus distributors. Many NetPlus Suppliers also shifted production to support the shortages by transitioning production to make respirators (Stanley Black and Decker) and sanitizer (Eagle Industries).
Zachary Haines, DPA: Disposable gloves (latex, nitrile), N95 respirators, PPE, and even hand sanitizer are very difficult to find. Many suppliers aren't taking on any new accounts, and they have limited how much their existing customers can buy. Sometimes distributors are forced to commit to purchases weeks in advance without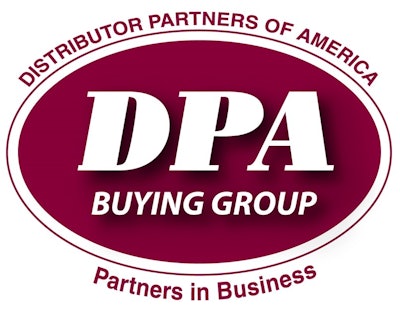 any guarantee or certainty on the pricing or delivery.
DPA members have navigated these challenges by being incredibly resourceful. This includes looking for alternative sources of supply from second and third-tier vendors. DPA has worked very diligently to identify companies that have products in-stock and we've put together "on the fly" partnerships to keep our distributors and their customers fulfilled. There are opportunities out there if you know where to look. I am finding that many of the larger national distributors have left some of their customers high-and-dry in this pandemic. If a small-to-midsize distributor has the product, people are willing to give you the business.

Scott Bebenek, IBC: This put a lot of undue pressure on our members because, when you're already facing greatly reduced cash flows, when you can't get product as often you have to expand inventory. And so they were in positions where they were trying to expand inventory with less cash flow coming in … it created kind of a catch 22 for them. But the creativity of the independent prevailed with many of them arranging temporary favorable payment terms with suppliers in exchange for taking a larger inventory position from the supplier.
Industrial Distribution: As a buying group, has your approach changed in the past few months in terms of the resources you provide your members? How so?

Jack Templin, AD: Our approach hasn't changed in terms of what guides us, which is servicing our members. But what our members are asking for now has certainly changed. In 48 hours, we went from concept to launching a community site where our members were able to, via an app, exchange best practices and their experiences, not only about keeping their employees safe and working from home, but navigating government regulations.
There was just a tremendous thirst for information. And along those same lines was this need for market intelligence. And so while we do surveys quarterly, we were doing them at one point weekly and in much more granular (detail) than we had ever done before by industry, by market, by geography. We also did a bulk buy of PPE and jan-san products for all of our members across divisions, for hand sanitizer masks and hard-to-find items.
Jennifer Murphy, NetPlus: The NetPlus team got to work and collected ACH information, closed reconciliation and finalized rebate calculations. On April 17, we issued 148 bank transfers and on May 1 sent 237 checks totaling over $8 million to our distributor members.

NetPlus transitioned our live trainings to virtual events and added webinars as a way for our members to stay connected with NetPlus suppliers. In the last six months, 200 distributors participated in 5 live supplier webinars, and 125 members participated in three virtual training events. NetPlus preferred supplier, Knipex, took their virtual 'hands-on' education to a whole new level, sending NetPlus distributors their own tool kit to actively use while following along with the live training. In August, NetPlus launched our virtual education platform, the NetPlus Academy powered by BlueVolt and currently have over 500 courses provided by NetPlus preferred suppliers, such as Milwaukee Tool, JPW and Stanley Black & Decker. The investment in the BlueVolt platform will support the ongoing development of our members' employees and strengthen the relationships between NetPlus distributors and our preferred suppliers.
Industrial Distribution: As we head into 2021, what are your expectations for our industry?
Jack Templin, AD: We've actually seen a slow and steady recovery since the June timeframe. There is optimism, but all of the optimism is kind of contingent upon the government regulations and the threats, or perceived threats, of lockdowns and things that could reoccur. But the thing that's different about the crisis that we're in now versus a previous economic crisis is that, in a market-based economic downturn, there's no demand. Now there's pent-up demand that is being hamstrung by commerce being restricted by rules and regulations. And so we're cautiously optimistic. We do know our members and because of the resiliency that I talked about, the creativity and just the entrepreneurialism that our members have, that whatever the circumstances they're going to find a way to not only survive, but thrive.
Jennifer Murphy, NetPlus Alliance: I am optimistic for a strong recovery, because NetPlus members are telling us that remaining nimble and embracing change has opened new opportunities for them this year. By the end of the second quarter, 70 percent of our distributors were operating at normal capacity, and half of our distributors gained new customers. Many of our members said that they focused this year on strengthening relationships with their best customers by pivoting to sell what customers needed the most and some were able to forge new relationships. Members have also told us they have expanded their services or diversified into new markets with existing NetPlus supplier product lines. They are also gaining business from competitors that closed their counters or have struggled. We saw incredible results from the virtual annual meeting appointments, with distributors and suppliers utilizing our Growth Plus sales planning tool to set goals and establish objectives for 2021. They have an eagerness to get back to work, and are collaborating on new and creative ways to grow together.
Zachary Haines, DPA: We are already seeing sales increase, but I do not believe things will completely normalize until the supply chain normalizes. The development of a vaccine would also provide a huge economic boost.
Scott Bebenek, IBC: The only thing that any of us are certain of is that we're not certain of anything anymore. I am hopeful of a cure or a vaccine that will represent a light at the end of the tunnel, with solid growth resuming in quarters three and four next year. Between now and then I think that buying groups need to dedicate ourselves to the success of our members and the preservation of the independent industrial distributors by continuing to show our leadership to our members and suppliers in terms of bringing them tools for their businesses to reduce operating costs and be better positioned to win new business.