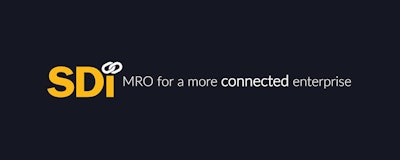 BRISTOL, PA — SDI, a provider of supply chain as-a-service for indirect supply and MRO announced Aug. 15 that Bryan Augsburger has joined the company as Director of MRO Solutions.
Augsburger has a deep history in MRO at companies like Grainger, Synovos (formerly Storeroom Solutions, Inc), Turtle and Hughes Integrated Supply, and AmeriSource. The addition of Augsburger is part of SDI's ongoing commitment to evolve their enterprise growth model and continuously innovate to meet the needs of the market.
"Bryan has a rich depth of expertise in MRO and integrated supply," said John Kronenwetter, Vice President of MRO Supply Chain Solutions at SDI. "His experience will prove insightful and enriching in collaborating on cutting-edge, innovative solutions for our clients."
"I'm thrilled to join SDI's Business Development team," said Augsburger. "The company has evolved so much over the last few years. From the investment they've made in ZEUS, their analytics technology stack, to leading the way with the MRO As-a-Service model. I'm very excited to see what we can create together."
SDI's value is in providing quick wins to their clients via their project services offering (including MRO Technical Services and their Turn It! Storeroom 6S service), traditional long-term sustainable value with their End-to-End offering (Enterprise MRO), and their as-a-service offerings (Analytics As-a-Service, Master Data Management As-a-Service, Procurement As-a-Service, P2P As-a-Service, Storeroom As-a-Service). The combined expertise and experiences of Augsburger and SDI's business development team will ensure optimal efficiencies in their clients' indirect supply chains.