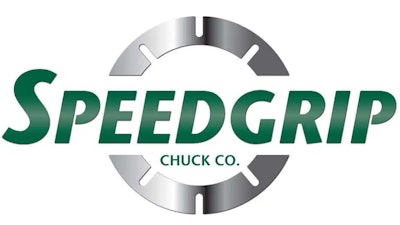 ELKHART, Ind. — Speedgrip Chuck Company, a portfolio company of Stratford-Cambridge Group, appointed Matthew Mayer as the president of the company in September 2022.
Mayer has three decades of professional experience in the manufacturing industry, including executive leadership roles. Strategically selected for his knowledge of OEM workholding operations, sales, machining and assembly of machine tool products, Mayer is leveraging his expertise to expand Speedgrip's position in the market.
"Speedgrip's brand has and always will be tied to master craftmanship, trust and reliability," said Mayer. "I am leading the company with a clear vision for the future that includes carrying on the company's manufacturing legacy while also developing new products for advanced manufacturing and automation applications."
The timing of Mayer's appointment coincided with the addition of Mark Lesser as general manager. For more than two decades, Lesser set himself apart through his combined skills of talent acquisition, rate of return on capital investments and effective operational planning. At Speedgrip, Lesser is credited with strengthening the production team through best hiring practices and the implementation of new production procedures for improved quality and efficiencies.
In conjunction with Speedgrip's growth plan, Mayer bolstered the company's executive management team with the addition of Jon Feldman as chief financial officer. Having served as controller for the company for seven years, Feldman brings unmatched fiduciary and manufacturing knowledge to the company's C-suite.
"With Jon and Mark on my executive management team, I brought financial acumen, analytic problem-solvers and servant leadership to Speedgrip's decision-making table," said Mayer. "Together, we all are keenly in tune with our business, customers, people and the vast potential Speedgrip can reach."
Stratford-Cambridge Group is looking forward to growing Speedgrip and enhancing its strong market position. From the engineering department to the production floor, the company has always been dedicated to ensuring trouble-free machining. The executive management team, led by Mayer, elevates Speedgrip's current role in advanced manufacturing while simultaneously positioning the company for long-term financial gains.