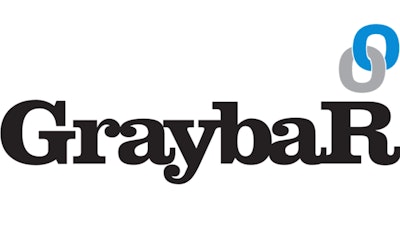 Graybar
ST. LOUIS – Graybar announced Monday that Michael J. Tierney has been named vice president-strategic accounts, effective May 1.
Tierney joined Graybar in 2011 and has more than 34 years of industry experience. He currently serves as senior national sales manager in Graybar's strategic accounts organization with responsibility for the industrial sales team. Prior to his current role, he led Graybar's electric utility business across the eastern United States.
"We congratulate Michael on his promotion," said David G. Maxwell, Graybar's senior vice president of sales. "With his extensive experience and proven track record of results, Michael is highly respected within our company and throughout the industry. I am confident that he will provide strong leadership to sustain growth and deliver exceptional service to our strategic account customers."
Graybar, a Fortune 500 corporation and one of the largest employee-owned companies in North America, is a leader in the distribution of high quality electrical, communications and data networking products, and specializes in related supply chain management and logistics services.