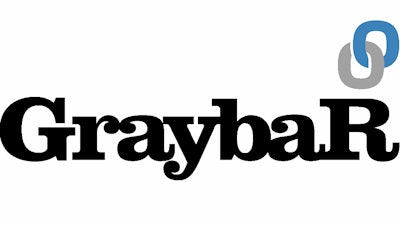 ST. LOUIS — Graybar, a leading distributor of electrical, communications and data networking products, announced that effective April 1, Andy Ciccone has been named district vice president in Richmond and Mark Hirst has been named vice president of technology.
Ciccone currently serves as Graybar's vice president and chief information officer. Since joining the company more than 30 years ago, he has worked in sales, branch management, district management and corporate leadership roles. In his new assignment, he will lead Graybar's business in North Carolina, Virginia, Maryland and portions of South Carolina and Tennessee. Ciccone holds a bachelor's degree in business administration in marketing from Texas A&M University and is a graduate of the Rutgers-Graybar Supply Chain Management Program.
Hirst currently serves as director, architecture and operations for Graybar. He has 30 years of business and IT experience, advancing through roles in field network operations and infrastructure operations with Graybar and Fifth Third Bank. In his new assignment, he will be responsible for all of Graybar's technology infrastructure, IT architecture, software development and information security. Hirst holds a bachelor's degree in electrical engineering from Ohio State University.
"Andy and Mark are both highly respected leaders who have made significant contributions to our company's success," said Kathleen Mazzarella, Graybar's chairman, president and CEO. "Given their extensive experience and dedication to Graybar, I am confident that they will continue to help us drive profitable growth, inspire innovation and deliver an exceptional customer experience."