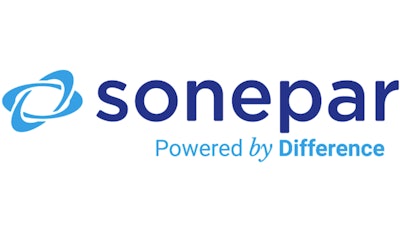 CHARLESTON, S.C. – Sonepar USA announced that Mike Smith, SVP, business relationship management and data insights, and Scott Schuenke, VP of strategic development and integration management, will retire in June.
Schuenke started at Viking Electric in marketing before moving to Sonepar USA as VP of marketing and communications, and most recently held the position of VP of strategic development for North America, where he helped shape the strategic vision of Sonepar USA. Schuenke also led the Innovation Incubator, a program that brought together teams from across Sonepar USA to research and present innovative solutions to business challenges. Passionate about basing business decisions on solid strategy and data analytics, Schuenke championed segmentation data analytics to drive critical insights on Sonepar business.
"The freedom to try new things, to learn, gain exposure to a global perspective, the strong sense of entrepreneurship, the great people around the world — many who are my close friends — and the opportunity to be innovative, creative and to stand on the shoulders of colleagues who have accomplished incredible things has been an extraordinary thing to be part of," Schuenke said. "It's been a gift to be a part of the Sonepar organization."
Smith began his career at Roden Electric before moving to Eclipse, where he helped create and promote ERP and digital solutions, discovering a passion that would follow him for the rest of his career. In 2006 he joined OneSource Distributors, becoming president by the time Sonepar acquired OneSource. In 2016, Smith became chief information officer and VP of operations and logistics for Sonepar USA. Under his leadership, Smith and his team consolidated Sonepar operating companies under a single ERP and created a modern infrastructure platform to support Sonepar USA's significant growth. Smith also played a key role in major acquisitions and hired a great team of people who now lead Sonepar's IT and digital transformation. In his most recent role, Smith helped ensure Sonepar's technical solutions are driving growth in our business and meeting our customers' current and future needs.
"It's incredibly rewarding to build what's needed to make people's lives better, which was my mandate at both OneSource and Sonepar," Smith said. "I was given great freedom above and beyond my job description to go and solve problems for associates, customers, and the overall business every single day. I worked with an incredibly talented team, saw the world, and helped build a foundation that can scale."
"These two talented individuals will be dearly missed but always remain part of the Sonepar family," said Rob Taylor, president of Sonepar North America. "I am happy they will have more time to spend with family and pursue their personal interests, and very grateful for all they have done to raise the bar across the company."