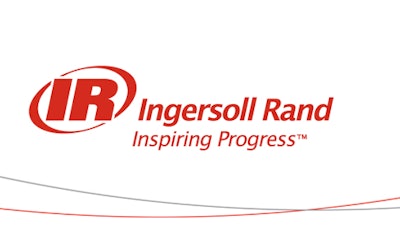 SWORDS, Ireland — Ingersoll-Rand plc announced Tuesday that senior vice president and chief financial officer Susan Carter has communicated her planned retirement in 2020, in conjunction with the close of the Reverse Morris Trust (RMT) transaction with Gardner Denver Holdings. Christopher Kuehn will succeed Carter as SVP and CFO of the pure-play climate company, effective upon the close of the transaction expected in early 2020. He will report directly to chairman and CEO, Michael Lamach.
Carter has served as CFO of Ingersoll Rand since 2013, including responsibility for business development. She was instrumental in the planning and execution of the RMT transaction, and will stay on through the transaction close to ensure the smooth completion of the deal and a seamless transition with Kuehn.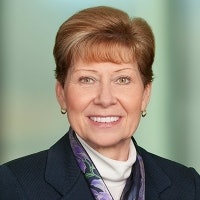 "Sue has played an instrumental leadership role in our financial success and in the execution of strategic acquisitions and transactions that have shaped our company and our future," Lamach said. "Since Sue joined Ingersoll Rand, she has built a tremendous finance team with deep expertise across the board, developed strong investor relationships, and has significantly contributed to our strong shareholder value creation."
Lamach added: "I'm grateful to Sue for her many contributions, including preparing for a chief financial officer succession plan that we are now executing with great confidence. On behalf of everyone at Ingersoll Rand, I congratulate Sue on a distinguished career and wish her all the best in her well-deserved retirement. I look forward to continuing to work closely with her until her retirement in 2020."
"I have enjoyed the privilege of working with an extraordinary leadership team that has enhanced customer and shareholder value," Carter said. "I love working at this great company and am fortunate to have developed a strong successor which enables my retirement. I have great confidence in Chris and the company's ability to continue delivering strong financial results and shareholder returns."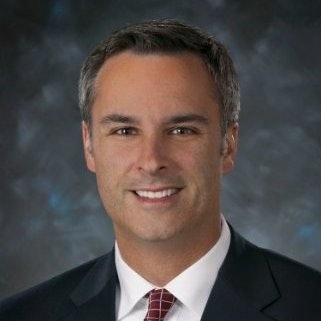 Since joining Ingersoll Rand in 2015, Kuehn has served as vice president and chief accounting officer, and as an elected officer of the company. Over time, he has assumed additional oversight responsibility for global financial planning and analysis, and finance within the company's business units. Working closely with Carter, he has played an integral role in guiding and prioritizing the company's investments, building strong accounting and finance organizations, and providing financial leadership to the company's business and executive leadership teams.
Over his 25-year career, Kuehn has held a number of executive leadership positions, including vice president, corporate controller and chief accounting officer for Whirlpool Corporation. Prior to Whirlpool, he was the chief financial officer for the HVAC segment of SPX Corporation and held leadership positions with PricewaterhouseCoopers.
"At Ingersoll Rand, we pride ourselves on a strong pipeline of executive talent, and Chris is a great example," Lamach said. "Over the past several years, he has proven to be a strong advisor to me and our businesses, and a credible voice with our financial partners. He will be an outstanding addition to our enterprise leadership team."
About the Reverse Morris Trust
In April 2019, Ingersoll Rand and Gardner Denver announced a definitive agreement whereby Ingersoll Rand would separate its Industrial segment and combine it with Gardner Denver, creating a global leader in mission-critical flow creation and industrial technologies called Ingersoll Rand. Upon the completion of the transaction, the remaining HVAC and transport refrigeration assets of the current Ingersoll Rand will become Trane Technologies, a global leader in climate control technologies for buildings, homes and transportation.