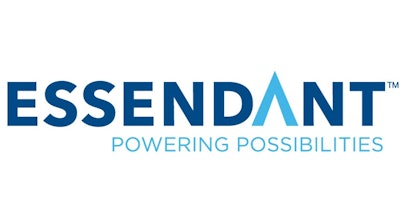 Essendant, a national wholesaler distributor, announced Thursday that Guy Unterberg has been promoted to take over the role of senior director of vertical markets. Unterberg is an established veteran in the office products industry and brings more than 25 years of experience in strategic business development, sales operations and market forecasting to the role.
"Over the past three years, Guy has proven himself as a capable leader dedicated to our customer's growth and we couldn't be more thrilled to have him take over Essendant's Vertical Markets Group," said Renee Starr, vice president of sales at Essendant. "The vertical markets team is a critical component of Essendant's go to market strategy and represents a billion-dollar opportunity for resellers. Guy's strong track record for growth speaks for itself and I'm confident his experience within these verticals will lead to success."
Unterberg joined Essendant in 2017 as the director of business development with a focus on enterprise accounts, where he successfully won over dozens of regional and national accounts on behalf of Essendant's customers. In his new role, Unterberg will oversee the entire Vertical Markets Group, which helps resellers navigate dynamic marketplace shifts to better position them to gain share in key verticals, including federal and state government, enterprise, education and healthcare.
"Above all else, I'm dedicated to helping resellers succeed within today's changing landscape and am honored to take the next step at the helm of the Vertical Markets Group," added Unterberg. "Vertical markets provide resellers with an incredible opportunity to grow their share of wallet and our customer centric approach has already helped many resellers uncover untapped revenue. I'm eager to continue this work with a company that is truly invested in helping the reseller succeed."
Prior to Essendant, Unterberg held numerous senior leadership positions in the office products industry at companies such as Office Depot, OfficeMax and Boise Cascade Office Products. Most recently, Unterberg was responsible for driving sales and operational performance for national and global accounts and leading critical business development strategies.
To learn more about Essendant and its Vertical Markets Group, please visit: https://www.essendant.com/customers/reseller-tools/sales-support/