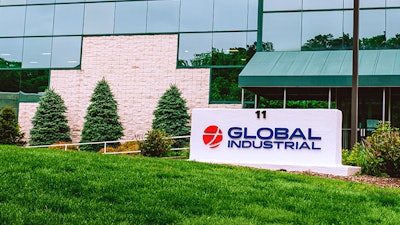 iStock
PORT WASHINGTON, N.Y. — Global Industrial Company, a value-added national distributor of industrial products and MRO supplies, announced Monday that it has acquired 100% of the issued and outstanding equity interests of Indoff for approximately $69.2 million in cash.
Headquartered in St. Louis, Indoff is a value-added business solutions provider and distributor serving businesses across the U.S. and parts of Canada. Indoff generated revenue of approximately $180 million in 2022.
The acquisition was funded from the company's existing credit facility and cash on hand.
"Indoff is a strong and growing company and provides a great strategic fit with Global Industrial's business and multi-channel sales model. Indoff's network of more than 350 sales partners extends our one-to-one sales reach to new customers and markets," said Global Industrial CEO Barry Litwin. "In addition, strong core product alignment in material handling, indoor and outdoor furniture, storage and shelving, appliances, and other core categories, along with new service capabilities and project related expertise, further strengthens our overall value proposition.
"We see a number of opportunities to enhance the value we collectively provide, including opening a new channel to deliver Global's Exclusive Brand offering and national brand assortment, and the broader utilization of B2B e-commerce platforms. We are excited to welcome Indoff's employees and customers to the Global Industrial family and look forward to supporting their continued success."
"This is an exciting time for our employees and our customers," said Indoff CEO Jim Malkus. "As part of Global Industrial, we will be in a stronger position to drive the value we provide our customers and support the continued expansion of the business."
Indoff will continue to operate under its current brand and leadership team as a wholly owned subsidiary of Global Industrial Company.