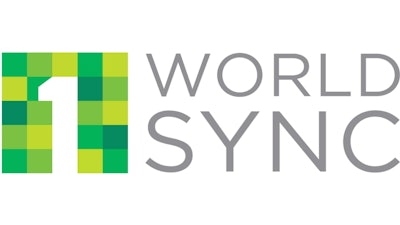 1WorldSync/PRNewswire
CHICAGO — 1WorldSync, the leading provider of omnichannel product content solutions, has acquired atrify GmbH, a wholly owned subsidiary of GS1 Germany and Europe's largest GS1 certified product content technology and consulting partner.
The deal reunites two of the world's most prominent product content management and syndication providers, whose technology helps major global brands and retailers create more engaging commerce experiences — both online and in brick-and-mortar stores—that drive more sales.
The organizations split in 2019, when 1WorldSync Holdings divested 1WorldSync GmbH to GS1 Germany and rebranded as atrify, and Battery Ventures, a global technology-focused investment firm, acquired 1WorldSync Holdings from GS1 US.
"Bringing 1WorldSync and atrify together greatly improves our ability to serve our combined global customer base," said Steve Sivitter, CEO of 1WorldSync. "The history these two companies share makes this a natural and mutually beneficial combination. Over 60% of all product data registered globally moves through our platforms, allowing the world's largest brands, retailers and GS1 member organizations to address their growing global content and data needs with a single provider."
The acquisition of atrify enables 1WorldSync to deliver even greater value to its customers by:
Serving its global customers with a single provider, ensuring cohesive solutions, services and support across North America and Europe.
Broadening its ability to address the needs of GS1 member organizations and healthcare solutions for medical devices.
Extending its comprehensive omnichannel product content capabilities, such as Rich Content (ContentCast), E-Commerce Analytics and PIM solutions across atrify's retail and manufacturing customers in the European market.
"We are excited to embark on this new chapter with 1WorldSync, reuniting two major players in the product content management space," said Jochen Moll, CEO of atrify. "This acquisition marks a significant milestone in our joint mission to provide seamless, end-to-end product content solutions for our global customers. As a unified force, we are committed to innovation and excellence in our service offerings, enabling businesses to thrive in an increasingly digital and interconnected world."
"We are very pleased about this consolidation and the associated opportunities to further develop the atrify business," said Thomas Fell, CEO of GS1 Germany. "It's the perfect match for atrify."