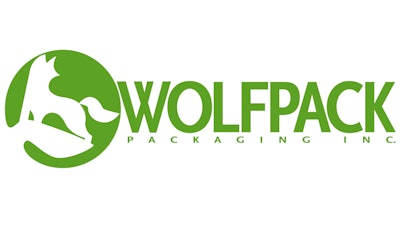 Wolfpack Packaging Inc./PRNewswire
NEWMARKET, Ontario — Wolfpack Packaging Inc., a leader in full-service packaging distribution, has acquired Supreme Packaging.
The move will significantly expand the Wolfpack team — bringing in new leadership, supply chain, purchasing, warehouse and sales talent — and position the company as a leader in Canada's packaging industry. The deal represents an important step forward in Wolfpack's ongoing expansion efforts.
"I'm proud to announce this exciting new stage and am looking forward to adding some incredible talent to our team," said Wolfpack President and CEO Gord Heyting. "We'll be able to leverage our growing expertise, product offering and even better service to improve the experience for our wonderful existing customers and for new customers as well. This is a major step on our journey to become Canada's premier packaging supplier."
For the past few years, Wolfpack has focused on investing in new systems and infrastructure to allow it to expand at scale and enable profitable growth.
"Joining the Wolfpack team is a wonderful opportunity to expand our offerings and deliver even better experiences for our valued customers," said Anthony Lavecchia, Supreme's executive vice president of operations. "This next step is truly an amalgamation of top-tier organizations growing together to offer the best for our teams and clients. We're excited to join the pack."