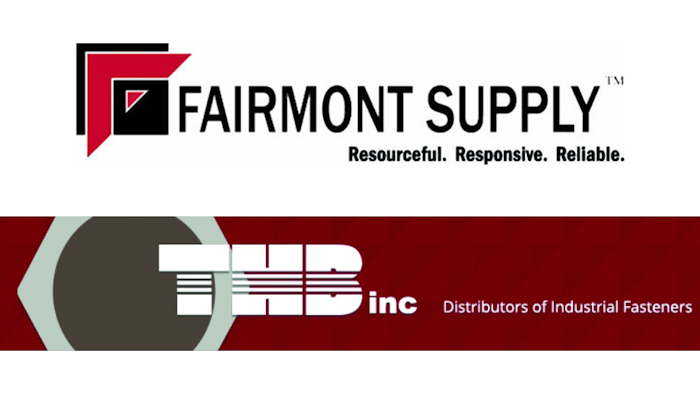 Washington, PA-based MRO supplied distributor Fairmont Supply Company, No. 49 on Industrial Distribution's Big 50 List, on Friday announced that it has acquired Salt Lake City, UT-based fastener distributor THB Inc. Terms were not disclosed.
THB, which also has a location in Boise, ID, is an industrial fastener distributor and service provider of kitting, packaging and specialized quality control. Founded in 1986 by brothers Robb and Scott Harbertson, the company carries more than 400,000 products and has maintained their ISO 9001 registration since 2003. In 2004 they added ASME NQA-1 compliance for the nuclear industry.
THB president and CEO Corey Bell — who has led the company since 2013 —will continue to lead the Salt Lake City location, while John Plazier — Boise branch manager since 2006 — will also continue in tha trole. The two locations will become part of Fairmont Supply's Western Regional team.
"With THB, we are fortunate to welcome an experienced team of passionate individuals who have deep relationships with many key customers in two large, growing markets," Fairmont CEO Paul Fichiera said. "Identifying and acquiring high-quality companies with high-performing teams is a big part of our growth strategy and we are very excited to welcome THB into our family!  THB customers will benefit from a broader MRO, Safety and Industrial product offering and Fairmont customers will benefit from an increased fastener offering."