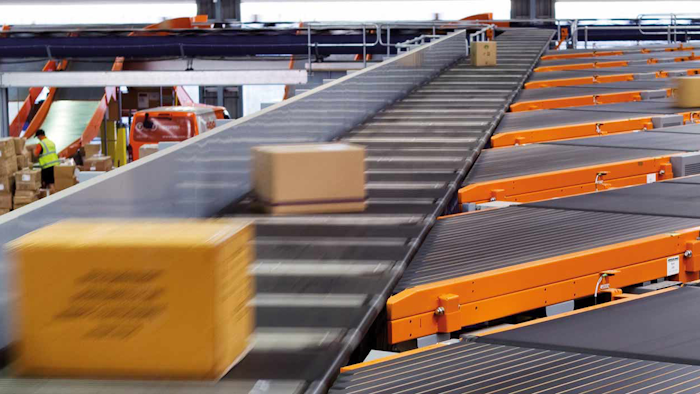 Toyota Industries Corporation (TICO) has signed an agreement to acquire Vanderlande — a global supplier for value-added logistic process automation at airports and in the parcel market, as well as being a global supplier for warehouses — from the company's current owner NPM Capital for $1.26 billion.
The transaction signifies TICO's strategic ambition to increase its presence in automated material handling. It follows the recently announced expansion in North America with the acquisition of Bastian Solutions LLC and further cements TICO's global leading position for total solutions within material handling.
Founded in 1949 and headquartered in Veghel, The Netherlands, Vanderlande has delivered solutions in more than 105 countries with local presence in 30 of them. Building on innovative systems, intelligent software and life-cycle services, Vanderlande has showed significant growth over recent years and is well positioned for the future with close working relationships with high-profile customers.
As Managing officer for TICO and the designated Chairman of Vanderlande's Supervisory Board, Mr. Norio Wakabayashi, says, "Vanderlande complements our current offering by providing a full range of integrated automated material handling solutions. We also see a strong strategic match in our extensive sales and service networks. This acquisition creates an even stronger global coverage across almost all of the markets that have a requirement for automation."
"Vanderlande's CEO Remo Brunschwiler adds, "Vanderlande is pleased to be acquired by such a hugely successful, strategic partner. The financial strength behind TICO and its global presence will help our company to continue with its strategy of sustainable profitable growth. NPM Capital's Managing Director, Bart Coopmans, concludes,
"NPM Capital has had a long term focus with respect to investing in Vanderlande since the start in 1988. We have continuously supported investments in the organization and its technological capabilities resulting in Vanderlande's current market leading positions. The entry of Toyota as a strong strategic shareholder will enable Vanderlande to take the next step in its growth trajectory."
The acquisition has been fully approved and supported by Vanderlande's Management Board and Works Council. Vanderlande will retain its name and corporate identity, as well as continue its operations as a standalone entity from the same locations worldwide. The transaction is subject to customary regulatory approvals and closing is expected during Q2 2017.
Twelve of Europe's top 20 e-commerce businesses and many distribution firms already have confidence in Vanderlande's efficient and reliable solutions. The company's baggage handling systems move 3.2 billion pieces of luggage around the world per year, in other words 8.8 million per day. Its systems are active in 600 airports including 14 of the world's top 20. More than 20 million parcels (300 packages per second) are sorted by its systems every day, which have been installed for the world's leading parcel companies.
Established in 1949, Vanderlande has more than 4,500 employees, all committed to moving its customers' businesses forward at diverse locations on every continent. With a consistently increasing turnover of more than one billion euros, it has established a global reputation over the past six decades as a highly reliable partner for value-added logistic process automation.
ID editor Mike Hockett visited Vanderlande's headquarters on his trip to the Netherlands in October. See his commentary about the company here.