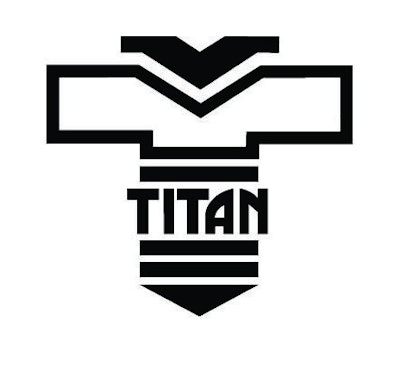 ST. LOUIS — Lindstrom, a Harbour Group company, acquired the assets of Titan Fastener Products, Inc., Jeff Fox, Harbour Group's chairman and chief executive officer, announced Tuesday. Terms of the transaction were not disclosed.
Titan Fasteners provides over 45,000 different packaged products to its fastener and industrial distributor customers from its headquarters in Brunswick, Ga. and additional facilities in Chicago.
"We view Titan as the premier master distributor of packaged fasteners, specialty and hard-to-find fasteners, and other related products," Mr. Fox said. "Titan Fasteners is a unique company with a strong market presence, and the Titan team is respected as one of the best in the industry. Their service levels are terrific, particularly given their focus on lower volume, non-commodity SKUs. The combination with Lindstrom brings tremendous value to distributors. The extensive product lines of both businesses combined with their strong culture of customer service will further improve their ability to serve their customers."
Mike Wrenn, President of Lindstrom, commented, "The Titan name is well known in the marketplace. Our combined product offering is over 133,000 SKUs, the broadest line in the industry, and we are very excited by our opportunities as we combine the strengths of both companies. We believe our distributor customers want more choice. Our goal is to satisfy all their specialty fastener needs with the same high level of service and flexible, personal attention for which Lindstrom is known."
"Lindstrom's culture is a great fit with us," said Eric Kuchar, Titan's President. "Both companies are committed to developing personal relationships and really partnering with distributors to customize solutions to meet their needs. We realize that one size does not fit all, so we are flexible in our approach. Like Lindstrom, value-added services such as packaging, plating, and kitting are a very large part of what we offer. And being friendly, easy-to-do-business-with, and first in service are the goals that have guided both organizations for decades."
Lindstrom, LLC is the largest master distributor of metric fasteners in the United States. The Company is headquartered in Blaine, Minn., and has branch locations in Elgin, Ill.; Greer, S.C.New Windsor, N.Y.; and Grand Prairie, Tex. Selling exclusively to distributors, Lindstrom offers products stocked for immediate delivery, manufacturing of specialty parts, multiple packaging options, specialty plating, and other value added services. In addition, Lindstrom is the exclusive master distributor of Bossard Group products in the United States.
Harbour Group is a privately owned, operations focused company based in St. Louis. Harbour Group's companies are engaged in manufacturing and distribution in multiple industries, including flow and energy measurement, boiler systems, professional diagnostic and repair tools, specialty LED systems, niche distribution, logistics services, decorative kitchen and bath hardware, abrasives, diamond-cutting products and related tools, entertainment and music products, and auxiliary plastic processing equipment. Since its founding in 1976, Harbour Group has acquired 176 companies in 37 different industries.