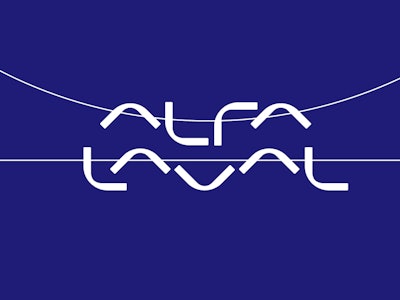 Alfa Laval has signed an agreement to acquire Frank Mohn AS, a leading manufacturer of submerged pumping systems to the marine and offshore markets. The acquisition, which strengthens Alfa Laval's fluid handling portfolio by adding a unique pumping technology, and will further reinforce Alfa Laval's position as a leading supplier to the marine and offshore oil & gas markets.
Alfa Laval has agreed to acquire Frank Mohn AS ("Frank Mohn"), with the product brand Framo, for a total cash consideration of NOK 13 billion, on a cash and debt free basis, from Wimoh AS, a company controlled by the Mohn family. Frank Mohn, headquartered in Bergen, Norway and with approximately 1,200 employees, generated sales of NOK 3.4 billion and had an order intake of NOK 6.1 billion in 2013. The operating margin is significantly above the Alfa Laval average. The acquisition is expected to be EPS accretive as from closing of the transaction.
"Frank Mohn is an excellent company that we have been following closely for several years. It has highly skilled employees, high quality products and a market-leading position within segments offering attractive long-term growth prospects", says Lars Renström, President and CEO of the Alfa Laval Group. "The combination of Frank Mohn and Alfa Laval will provide a very attractive offering of products, systems and services and it will strengthen our leading position as a provider of critical systems for ships and offshore oil & gas production units, with unmatched service capabilities."
Alfa Laval continuously looks for growth opportunities and considers the long-term growth prospects for marine and offshore oil & gas markets to be very attractive. Frank Mohn is a leading supplier to these markets by providing submerged pumping systems, under the product brand Framo.
With the acquisition of Frank Mohn, Alfa Laval also strengthens its fluid handling portfolio by adding industrial pumping systems to the existing range of equipment, which is today mainly dedicated to sanitary applications with high demands on hygiene.
Frank Mohn's main product in the marine segment is its unique submerged cargo pumping system, which plays a vital part in maximizing the utilization of product and chemical tankers. The system enables safe and flexible cargo handling performance for quicker turnaround time and fewer voyages in ballast.
In the oil & gas segment, Frank Mohn offers packaged pumping systems for offshore installations including seawater lift, water injection and fire water pumping systems contributing to safe and efficient operations.
The service organization of Frank Mohn provides technical support during the installation phase of a project, as well as professional service throughout the lifetime of the installed systems. The service activities represented slightly more than 20 percent of the total sales 2013.
"Consolidation and globalization takes place in all industries. We have shown competitiveness through innovation, quality and a long-term view on customer relations. Alfa Laval's commitment and focus on quality products to an international market is a heritage we share", says Trond Mohn, Chairman of Frank Mohn AS. "Our customers and employees have recognized Alfa Laval as a reliable supplier of heat exchangers and separators for generations."
Trond Mohn continues: "Alfa Laval is the only company we could see as a responsible and long-term owner of Frank Mohn AS and I am very happy that we have reached an agreement. Through Alfa Laval's industrial platform and global reach we are confident that Framo will continue to serve demanding customers and foster its position as a global leader."
The acquisition of Frank Mohn will be funded by existing credit facilities and a fully committed bridge facility. Alfa Laval's net debt/EBITDA ratio on a pro forma basis (following completion of the acquisition) would be around 2.5x. The transaction is expected to be EPS accretive as from the closing and synergies are expected to reach about NOK 120 million annually, gradually realized over a three year period.
After closing, Alfa Laval intends to include Frank Mohn and the product brand Framo in the Marine & Diesel division, headed by Peter Leifland, Executive Vice President, Alfa Laval Group. The company will be kept together and form a new segment in the Marine & Diesel division, under the same management as today. The activities in the Bergen area in Norway; the new office and sales & service facility at Askøy – as well as production facilities at Fusa, Flatøy and Frekhaug – will become Alfa Laval's operational centre for marine and offshore pumping systems. Together with Alfa Laval's other marine operational centres in Aalborg, Denmark, and Tumba, Sweden, it will create an even stronger supplier to the marine and offshore industries.
The closing of the transaction is subject to approval from regulatory authorities.
Alfa Laval's acquisition strategy is based on the business concept of constantly optimizing the performance of our customers' processes. This means that Alfa Laval seeks to undertake acquisitions and form alliances that strengthen the existing key technologies by adding new solutions as well as complementary products and channels. Over the last five years, Alfa Laval has acquired some 20 companies with total sales, the year prior to the acquisitions, of about SEK 7.5 billion.
Did you know that… IEA expects demand for oil to increase 27 percent between 2012 and 2035, to 101 million barrels a day and that fully two-thirds of that growth will come from Asia, with China in the lead?