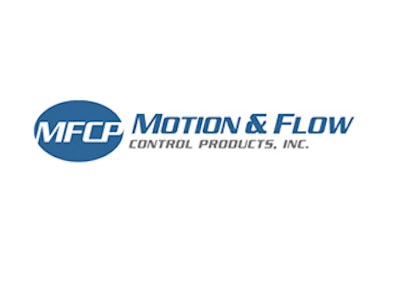 Motion and Flow Control Products Expands its Hydraulic Repair Capabilities With Acquisition of Hydraulic Energy Products, Inc.
Denver, CO - Motion and Flow Control Products, Inc. (MFCP), a leading distributor of fluid connectors, fluid power equipment, instrumentation products and seals, announced it has acquired the assets of Hydraulic Energy Products, Inc. (HEP), to enhance its hydraulic repair capabilities in the Colorado market and surrounding states. HEP, located in the Denver area, specializes in the repair of hydraulic pumps, motor, valves and cylinders for municipalities, railroads and industrial applications.
Motion and Flow Control Products serves industrial customers in Colorado, Utah, New Mexico, Wyoming, Oregon, Idaho, Washington and California. MFCP is a leading distributor for motion and flow control products supporting OEM and maintenance and repair (MRO). It operates 23 ParkerStores throughout 11 western states, and offers customers superior service with direct access to engineered industrial products and factory-trained personnel.
John Niemi, President and CEO of Motion and Flow Control Products, says HEP's staff will complement MFCP's existing skill set and allow the combined company to uncover new opportunities with existing customers. "With HEP, we'll gain a team of talented hydraulic engineers, a deep roster of repair technicians familiar with hydraulic power unit systems, field service capabilities, and state-of-the-art equipment to increase our fabrication capabilities," he says.
Like MFCP, Hydraulic Energy Products is well-known for its MRO operations, and the services in which it specializes are important to Motion and Flow Control Products' core customers in the oil and gas industry. "While MFCP is recognized for our repair of hydraulic pumps and motors, we will now have additional pump and motor repair capacity and be able to repair hydraulic cylinders as well. Our customers are looking for a single-source for all hydraulic repair services, and now we can be that single source," Niemi says.
Steve Westmoreland, one of HEP's senior hydraulics engineers, says there are many synergies between the two companies his team is eager to explore. "As a combined company, we will be able to provide customers with a wider range of repair services, backed by a larger inventory of products," he says. "HEP's design and fabrication services will integrate well with the capabilities of a dynamic Parker distributor such as MFCP."
Colville Capital is a private equity firm that has identified the fluid power business as a long-term strategic industry. It acquired McCoy Sales in 2006, and made additional acquisitions of Fluid Connector Products and American Hose and Fittings in 2011 and 2012, respectively. Mark Mealy, Colville Capital's Managing Partner, says the HEP acquisition fits with Colville's long-term strategy because it allows MFCP to better serve an existing market segment with a new set of skills. "HEP has a proven reputation for hydraulic cylinder repair, and MFCP's existing customers will be the first to benefit from that additional capability," Mealy says. "With this acquisition, we're adding substantial bench strength and equipment to immediately take on more large projects."
About Motion and Flow Control Products, Inc.
Motion and Flow Control Products is a leading distributor of fluid connectors and fluid power equipment, and instrumentation fittings, seals, and valves throughout the Western United States. It also operates as a manufacturer's representative for HVAC products, and provides engineered solutions for commercial, institutional, and residential HVAC customers. For more information, please visit www.mfcpinc.com.
About Hydraulic Energy Products, Inc.
Founded in 1983, Hydraulic Energy Products, Inc. is a leading force in hydraulic repair services in the Denver metro area. With personnel experienced in rebuilding and fully testing piston pumps, hydrostatic transmissions and sophisticated electro-hydraulic valves, the company offers a full range of services to the MRO market. The company is also known for its significant skills in diagnosing and repairing hydraulic cylinder equipment, and distributes hydraulic cylinders for the agricultural and road maintenance industries. For more information, please visit www.hydraulicenergy.com.
About Colville Capital LLC
Colville Capital LLC is an investment firm focused on acquiring and building private companies. In partnership with management, Colville acquires controlling interests in smaller companies, with values ranging from $10 to $50 million. Colville is uniquely positioned with its long-term focus, depth of financial and operational experience, and the reputation and relationships of its investors and principals. Colville was founded to partner with management to build companies of enduring value that are respected in their industry, contribute to their communities and create worthwhile jobs. For more information, please visit www.colvillecapital.com.