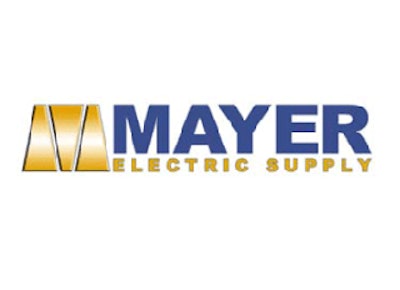 Mayer Announces Planned Opening in Houston & Hiring of Two
While detailed plans are still being developed, Mayer Electric Supply has announced its intention to open in the Houston, TX area with the hiring of two highly respected and veteran leaders in that geographic market and the electrical distribution industry.
Robert Fields, formerly the President of Wholesale Electric Supply in Houston has joined Mayer along with Greg Hall, most recently the Senior Vice President of Sales for Wholesale Electric. "What an opportunity we have with these two high caliber people joining the Mayer team," shared Wes Smith, Mayer's President. "The chance to begin our operations in Houston and neighboring markets with guys like this is a very big deal for us and we simply could not be more excited."
Before joining Wholesale in 2004, Robert Fields spent 33 years with Crouse-Hinds in Houston, in sales, sales management, and marketing and product development. He also spent time as the Cooper Connection Regional VP where he worked with sales teams across multiple Cooper divisions. Fields is a graduate of Texas A&M and completed graduate school at Syracuse University.
Greg Hall has been in the electrical distribution industry since 1982 and spent 20 of those years with Warren Electric Supply in Houston before joining Wholesale and now Mayer. He is a graduate of the University of Houston.
In 2012 Mayer made its first move into Texas with the acquisition of Mustang Electric Supply in the Dallas-Fort Worth area. Already the Mustang operation has an expansion underway that will result in added square footage of warehouse, counter, and office space and possibly more significantly, they have already begun to introduce some of the special capabilities and services to Dallas-Fort Worth customers that has helped build Mayer into a powerhouse in the south.
"Almost anyone who has been in the business any amount of time knows what Mayer brings to the table," said Robert Fields. "In my observations and those of suppliers that I've consulted with, the Mayer organization is certainly one of the best I've ever seen. And it isn't a secret; they have many electrical industry awards and much recognition to prove it, including multiple Best Places to Work awards that Mayer teams have earned. We're confident we'll be able to build a powerful Mayer team here as well."
Fields continued, "Mayer's reputation for being an ethical business organization is big in my and Greg's mind. Making this move to join Mayer has obviously not been taken lightly. We believe what Mayer has to offer for customers, suppliers, and especially associates will bode well for those that will be joining us as we expand Mayer's operations in this portion of the Gulf."
Mayer Electric Supply is a wholesale-distributor of electrical equipment and supplies, lighting, factory automation, tools, and communications. Mayer is a third-generation family-owned business founded in 1930. The company is also a certified woman-owned business. Mayer serves customers in nine southeastern states from 52 branch locations and has over 950 associates.