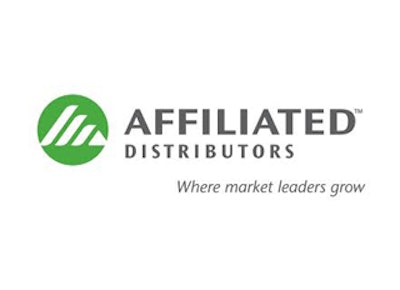 Wayne, PA - Affiliated Distributors' PVF Divisions welcomes three new Affiliates to join their member line-up: Border States, J.O. Galloup Company, and Lakeside Supply Company.
Border States was founded in 1952 to serve the electric utility industry and since then they've grown into a product and supply chain powerhouse. Today, they provide products, materials management solutions, and delivery and logistics expertise to tens of thousands of customers across diverse industries including Industrial, Commercial, Mining, Oil & Gas, Health Care, and Government just to name a few. With over 1,400 employee-owners, Border States is one of the largest 100 percent employee owned companies in America.
Border States is already a very active Affiliate in three other AD Divisions and joining the PVF Division is a natural addition in support of their Oil & Gas/Utility related business.
Founded in 1886 in Battle Creek, Michigan, J.O Galloup Company has grown to 13 locations, serving Michigan and Ohio. Their primary lines are Pipe, Valves & Fittings and associated materials, serving Mechanical Contractors, Industrial, Commercial, Process, and OEM Customers. They also have active segments of their company that focus on process equipment, instrumentation and controls, fluid sealing, energy efficiency, and fire protection.
In late 2012, J.O. Galloup was acquired by Kendall Electric Incorporated, a 100% Employee Owned Company and a very strong and respected AD Electrical Affiliate.
Founded in 1933 as a wholesaler of plumbing, heating, and industrial supplies to the northern Ohio marketplace, Lakeside provides services and products of the highest quality to the contractor, industrial, and commercial marketplace. Through a consistent search for new and innovative products, usage of up to date systems and equipment, and a penchant for fairness and honesty in business practice, Lakeside has grown and diversified. They are now looking forward to their eighth decade of business with a vision honed through experience by three generations of family ownership and guidance.