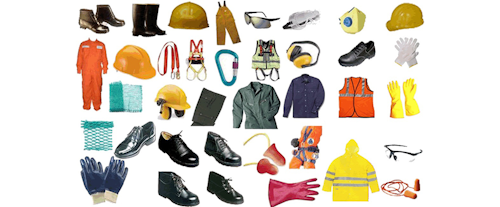 A newly released report anticipates that the global market for protective clothing will accelerate in coming years amid growing industrial activity and more stringent safety standards.
The analysis from Global Market Insights predicted that the market — valued at $5 billion in 2015 — would grow at an average annual rate of 14 percent through 2023.
The U.S., in particular, accounted for more $2 billion of the market's 2015 value and should see continued growth as numerous regulatory agencies — including OSHA, NIOSH and NFPA — apply stricter regulations.
The U.S. protective clothing market also benefitted from the domestic shale gas boom as well as the commercialization of several renewable chemicals. Analysts also pointed out that the country's manufacturing sector will experience a greater need for safety equipment amid younger workers.
The petrochemical industry, meanwhile, will contribute to growth in the Middle East and Africa region, while the Asia Pacific region is expected to see increased demand primarily due to the construction industry.
GMI analysts noted that China, India and Japan are especially active in building new public infrastructure projects. In addition, first responders will demand more protective gear in China, India and Southeast Asia due to fire risks in highly populated areas.
The report estimated that all five material categories — flame retardant material, chemical defending garments, clean room clothing, mechanical protective clothing and limited general use clothing — would increase in value over that span.
"With rapid pace of industrialization all over the globe on the account of heavy investments in the manufacturing sector, overall demand is likely to increase substantially," analysts wrote.
The study followed a GMI report last year that predicted that the global market for protective gloves would be worth $6.7 billion by 2023.