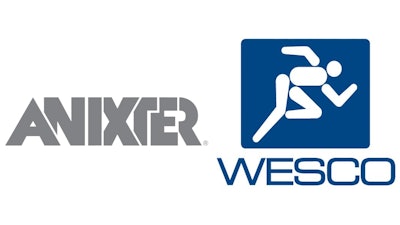 WESCO, the giant electrical/supply chain management distributor, appears to be on track for a successful integration of Anixter into its business operations.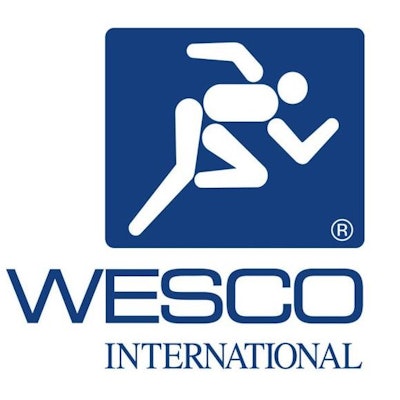 In releasing its first full quarterly earnings statement since its huge $4.3 billion acquisition of Anixter, WESCO showed that its cost synergy savings has far exceeded expectations. Company officials also noted the successes-and potential-across the board for sales, cost, margins, profit, EPS, free cash flow generation and reduced financial leverage.
John Engel, chairman, president and CEO of WESCO, told financial analysts in October that he was "thrilled" with the integration thus far and said the company is now substantially increasing its cost synergy savings estimates over the next three years.
WESCO executives originally said that the acquisition would mean a cost synergy savings of $68 million in its first year of full operations. But that goal has changed.
"We are raising our year one, two and year three cost synergy targets to $100 million, $180 million and $250 million, respectively," Engel told analysts as the company released its third quarter earnings. Originally the company said it would have $200 million in cost synergy savings by the end of the third year.
The savings initially came through efficiencies in corporate and regional overhead. WESCO expects further cost synergy savings through optimization of the branch and distribution center network, and productivity in field operations and the supply chain.
And with the companies so closely aligned with its complementary product offerings, cross-selling has become an important feature for WESCO.
"We're also realizing initial sales synergies through leveraging our expanded global footprint and cross-selling our broader product and services portfolio. We believe our sales synergy efforts will support incremental, important sales growth in the years ahead," he said.
Engel credited the employees from both organizations for working closely during the integration process. The successful integration has also been noticed by some investment experts.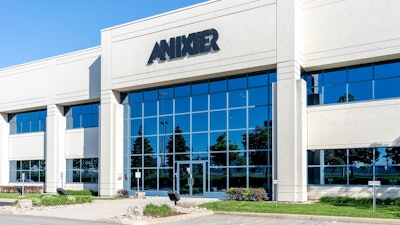 "WCC is doing an exceptional job of integrating the two firms, especially considering the challenges presented by closing a merger mid-pandemic. Leadership has given some of the credit to the strong cultural alignment between the firms heading into the merger, "wrote Nick Lane in the Value Seeker report on realinvestmentadvice.com. "Other contributing factors include the detailed pre-merger planning and sound execution of those plans at all levels of the business."
Net sales for the newly-combined company were $4.1 billion for the third quarter of 2020 compared to $2.1 billion for the third quarter of 2019, a 93 percent increase due to the Anixter merger.
WESCO concluded the deal with Anixter on June 22 as Anixter became a wholly-owned subsidary of WESCO. The $4.3 billion merger created one of the largest electrical/data communication/wiring and cable companies in the world with revenues of $17 billion and 19,000 employees. The combined company now offers customers $2 billion in inventory and 1.5 million products.
WESCO, headquartered in Pittsburgh, PA, is a leading provider of electrical, industrial, communications and MRO products, advanced supply chain management and logistic services. The company's industrial products sector is large enough to rank No. 11 on Industrial Distribution's 2020 Big 50 List at $2.94 billion in 2019 sales.
Anixter is a leading global distributor of Network & Security Solutions, Electrical & Electronic Solutions, and Utility Power Solutions,
WESCO is certainly no stranger to acquisitions having made nearly 10 over the past decade. They include the purchase of Conney products, a leading safety distributor and OSRAM's Sylvania Lighting Solutions (SLS), now known as WESCO Energy Solutions, a provider of energy-efficient lighting upgrade, retrofit, and renovation solutions. They also acquired five other electrical distributors.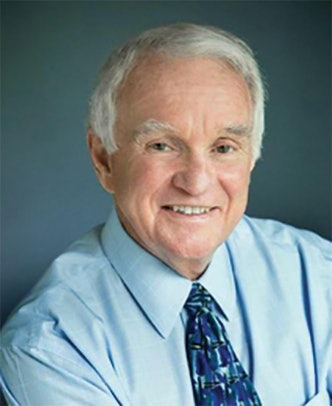 Meanwhile, WESCO says it is making progress with the divestiture of its legacy WESCO Canadian Utility and Datacom businesses, which represent less than $150 million in revenue. As of late November, the company says it had engaged an investment bank and is working with potential buyers. WESCO says it expects to complete the divestitures on a "timely basis."

Jack Keough is the president of Keough Business Communications. He was editor of Industrial Distribution for 26 years. He can be reached at [email protected].