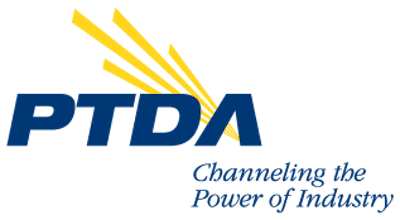 Chicago, IL —The Power Transmission Distributors Association (PTDA) has named Ken Miko, Director, Category Management and Strategic Accounts, BDI (Cleveland, Ohio), the 28th recipient of its Warren Pike Award for lifetime achievement in the power transmission/motion control (PT/MC) industry.
Miko received the award, named for PTDA's co-founder and first president, at the PTDA Annual Business Meeting during the PTDA Industry Summit in Colorado Springs, Colo., on October 19, 2018. The award was established in 1984 to honor individuals who have demonstrated outstanding, continuous, long-term support of PTDA and the PT/MC industry and is only presented when an individual's achievements merit this prestigious recognition.
Miko has been an active and committed PTDA and PTDA Foundation volunteer for over 25 years. He was a member of the PTDA Board of Directors from 2009-2014, serving in officer positions including a term as president in 2014.
Warren Pike Award recipients are selected by the PTDA Board and are not informed of the honor in advance. Miko thanked the membership for the award, sharing his passion for the industry. Miko commented, "I love our industry. I love people and teaching them. I also really enjoy being in front of customers. Because let's face it, that's why we are all here."
More information is available at ptda.org/WarrenPikeAward.
The Power Transmission Distributors Association (PTDA) is the leading global association for the industrial power transmission/motion control (PT/MC) distribution channel. Headquartered in Chicago, PTDA represents power transmission/motion control distribution firms that generate more than $16 billion in sales and span over 2,500 locations. PTDA members also include manufacturers that supply the PT/MC industry.
PTDA is dedicated to providing exceptional networking, targeted education, relevant information and leading-edge business tools to help distributors and manufacturers meet marketplace demands competitively and profitably.