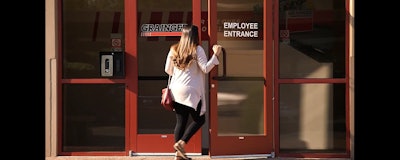 CHICAGO — MRO products distributor Grainger, No. 2 on Industrial Distribution's Big 50 List, received recognition from The Women's Choice Award for being a 2018 Best Company to Work for Millennials. The award acknowledges companies that help millennial women grow professionally and advance their careers, while also catering to their lifestyle.
The Women's Choice Award for "Best Companies to Work For" reflects the needs and preferences of women based on publicly available data. Criteria is based on factors which include: outstanding female representation, work-life balance benefits, time off and vacation days, maternity support, professional development and wellness benefits — among others. View the full methodology here.
"Receiving recognition for being a Best Company to Work for Millennials is a testament to our ongoing commitment to creating an inclusive workplace and a great team member experience," said Grainger Senior Vice President and Chief People Officer, Joseph High. "The Women's Choice Award makes Grainger part of a distinguished network of companies across America that are committed to empowering their team members, and by doing this, we create a culture where dedicated, talented people can thrive regardless of age, gender, race, ethnicity, sexual orientation, veteran status, disabilities or backgrounds."
Grainger's team member benefits are designed to meet diverse needs and support health, well-being and work-life balance. Team members are given access to general health and wellness management resources, online support communities, a 24-hour nursing hotline and other resources to get timely, health-related advice. In addition, Grainger provides variable health coverage, time off, retirement savings and a variety of other health and wellness programs.
Grainger also has eight Business Resource Groups (BRGs) that foster team member engagement and help them share information, ideas, experiences and resources. Approximately 3,500 U.S. team members participate in Grainger's BRGs, which includes a Women's BRG aimed at helping professional women, through purposeful interactions, continue to build the skills, confidence and network they need to be successful in their current and future roles, while creating a safe and inclusive community environment.
To view the full list of awarded companies, visit https://www.womenschoiceaward.com/best-companies-for.
To learn more about a career at Grainger, visit https://jobs.grainger.com.