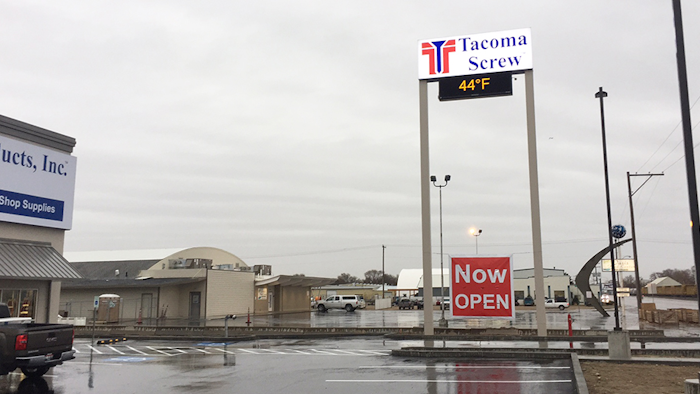 Fastener distributor Tacoma Screw continues to enhance its presence across the U.S. northwest, recently opening its 20th location overall with a new store in Caldwell, ID.
Located just under 30 miles west of Boise and 17 miles east of the Oregon state line, the new branch is a 12,000-square-foot facility that stocks more than 45,000 items. Items not available there can typically be shipped from the company's 65,000-square-foot Tacoma distribution center the next business day.
Caldwell is Tacoma Screw's fourth location in Idaho, joining Boise, Twin Falls and Idaho Falls. It is Tacoma's third new branch opened in less than 2 years.
The Caldwell location also features a 28x38-foot American flag that sits atop a 100-foot flag pole.
The new store's official address is:
510 W. Simplot Blvd.
Caldwell, ID 83604
The store can be contacted at 208-455-5100 and is open Monday-Friday from 7 a.m. to 5 p.m. MST. See photos of the Caldwell branch below.
Tacoma Screw was featured in a Distributor Profile story for Industrial Distribution's 2014 May/June Print and Digital editions. View it here: Print version, online version.