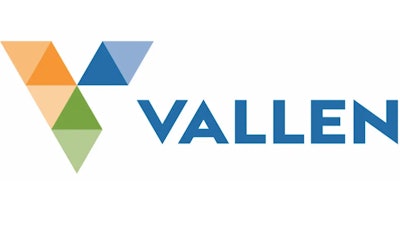 Vallen
YORK, Pa. — The Industrial Supply Association announced Wednesday that it has awarded Vallen with the 2023 Innovation Impact Award in recognition of its groundbreaking Employee Resource Group program, dedicated to building a diverse and inclusive culture.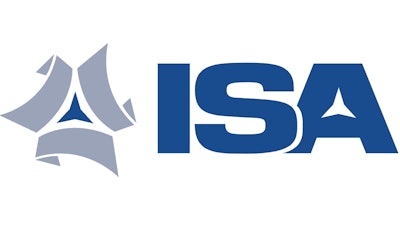 In a rapidly evolving market where top talent is sought after, businesses have moved beyond just offering competitive pay and benefits. The significance of workplace culture can't be stressed enough, with many professionals ranking it higher than monetary compensation. Employees strive to find a workplace where they feel a deep sense of connection, a place that aligns with their values, nurtures strong relationships, and offers ample opportunities for both professional and personal growth.
Understanding the significance of this paradigm shift, Vallen has committed to nurturing talent, especially focusing on women, minorities often under-represented in the distribution industry, and veterans transitioning to corporate roles after their invaluable service to the nation. Their creation of Employee Resource Groups (ERGs) has transformed Vallen's work culture into a beacon of inclusivity, welcoming associates from various backgrounds.
VICKIE is Vallen's employee resource group focused on developing women within the organization. Members include women and their allies throughout all roles and levels of responsibility. VICKIE stands for Voices Inspiring Change, Knowledge, Innovation and Empowerment. Members are active in supporting the pillars of the group — Learn, Nourish, Care, Celebrate, Innovate, and Give Back — to create value for Vallen and build a supportive environment to retain and promote women, attract diverse talent and build tomorrow's leaders.
BERG is Vallen's Black Employee Resource Group, which supports and encourages Black employees in their career development in order to bring greater success for Vallen. The group's name and logo of an iceberg represent the untapped potential of diverse associates and their contributions to the greater organization. Membership in BERG is open to all Vallen associates, with the goal of building relationships that enhance understanding, equity and allyship.
SALUTE is Vallen's resource group for veterans, with pillars representing Support, Attention, Learning, Unity, Training, and Enlistment with the goal of not only supporting our own veteran associates but also recruiting veterans and disabled veterans for professional positions and opportunities.
"I am thrilled to award Vallen the ISA Innovation Impact Award for their exceptional Employee Resource Groups (ERGs)," said ISA CEO Brendan Breen. "This industry is, and will always be, about the people. Vallen's commitment to fostering a culture of innovation and inclusivity is truly commendable, setting a remarkable example for our industry and beyond."
Each ERG under Vallen's roof shares a vision to invigorate its culture, harnessing the strength of collective unity while celebrating individual uniqueness. As ISA and its members continue to lead the channel forward, this is foundational: diversity and inclusion must become ingrained in the day-to-day operations and values of successful organizations.
"Diversity drives innovation and Vallen is committed to creating a work environment where equity is expected and where our associates trust they can be authentic and celebrated for their differences," said Vallen North America CEO Chuck Delph. "As a service organization, our greatest differentiator rests with the individuals who choose to become part of our team. Our ability to innovate and prove our value is strengthened by inclusion. This creates opportunity for all – building a better tomorrow, starting today."
"For me, this has always been about creating the right culture for all of our team, not just some of our team. With the continued challenges in the labor market and Vallen being a people-centered value proposition, we must create a community and company that all team members see as a place to thrive, prosper and feel their contributions matter."