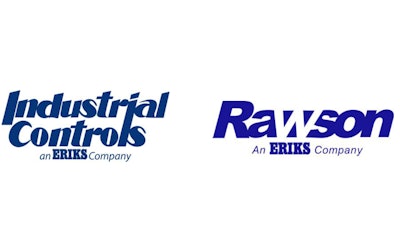 PITTSBURGH — Industrial Controls and Rawson have opened registration for the 2019 Automation & Controls Symposium. The free, one-day event will take place Friday, Dec. 13, 9 am–4 pm, at the DoubleTree by Hilton Hotel Newark Airport in Newark, NJ. Jeff Householder of Emerson will deliver the keynote address.
Now in its eighth year, the Automation & Controls Symposium is the premier learning and networking event for professionals in the infrastructure, power plant, water, transportation, and building automation industries.
Industrial Controls and Rawson are both subsidiaries of ERIKS — No. 22 on Industrial Distribution's 2019 Big 50 List.
"Each year, professionals from a variety of industries come together at the Automation & Controls Symposium to network, learn, and discover innovative solutions that interconnect people, processes, plants, and buildings," says David Wilken, vice president of Industrial Controls and Rawson. "Attendees also have opportunities to see live demonstrations of new products and attend educational seminars on topics that affect their everyday lives."
The keynote address will be presented by Jeff Householder, president of Emerson's new Machine Automation Solutions business. Mr. Householder will discuss Emerson's move into the factory automation arena with its recent discrete technology acquisition and how the company is helping a broader set of customers achieve digital transformation. He also will highlight the impact of current trends and the outlook on how technology and automation are changing the industrial landscape.
The event also will feature presentations by Dell, Emerson, Flowline, Honeywell, Industrial Controls, Red Lion, and TOSIBOX. Check-in will begin at 8:00 am. A complimentary breakfast and lunch will be provided.
To learn more about the 2019 Automation & Controls Symposium, browse vendors and presentation topics, book a hotel room, and register for free, visit www.automation-symposium.com.