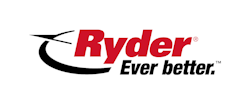 Ryder System, Inc., a leader in commercial  fleet management,  dedicated transportation, and  supply chain solutions, announced today the winners of its "Driver of the Year" awards, which honor the top driver in each of its three business units. With more than a century of combined experience and nearly 10 million safe miles driven between them, Kevin Vaughn based out of Lenexa, Kansas; James "Mike" Williams based out of Corbin, Kentucky; and Kennard "Deano" Davis based out of Siloam Springs, Arkansas take their places in the Ryder "Driver Hall of Fame," alongside just 116 others over 46 years.
One of Ryder's longest-running and most prestigious recognition programs, a panel of Ryder executives, safety experts, and professional drivers conduct a rigorous review process of more than 150 nominees annually. The winners are role models who demonstrate a profound commitment to safety, performance, dependability, and citizenship throughout their careers.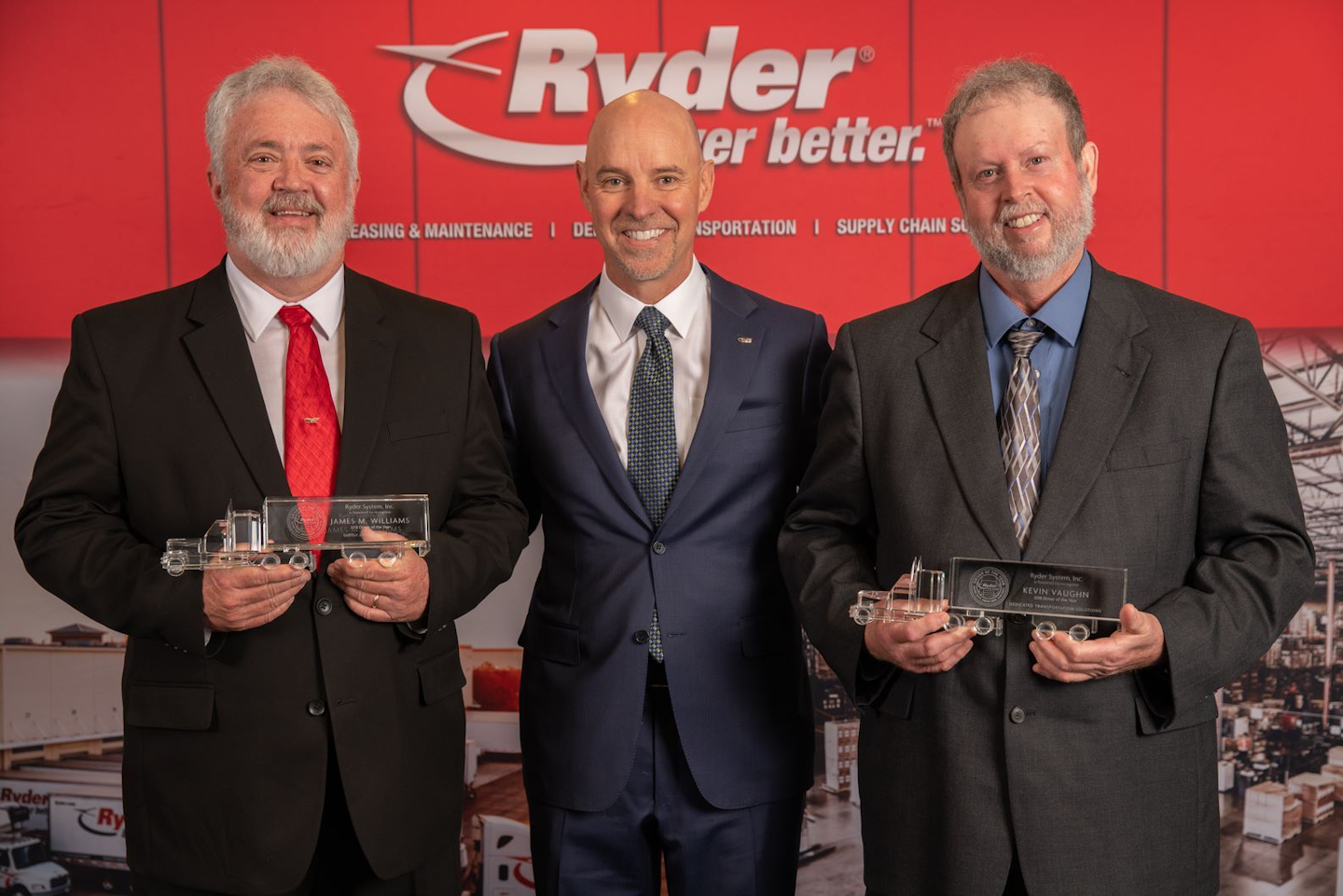 Kevin Vaughn is the winner for Ryder Dedicated Transportation Solutions for which drivers are responsible for operating specialized equipment, overseeing unique product handling, running complex routes, and meeting rigorous customer service level requirements. In his 33-year career, including 24 years at Ryder, Vaughn has logged 2.4 million preventable collision-free miles. As a Ryder Certified Driver Trainer, he works to ensure all incoming drivers share a commitment to safety. Vaughn's strong work ethic and reputation for never saying "no" have earned him the respect of supervisors and peers.
James "Mike" Williams is the winner for Ryder Supply Chain Solutions for which drivers are responsible for delivering customer products in an efficient and timely manner, to help ensure a fully optimized supply chain. Williams supports one of Ryder's key customers—a globally recognized automotive manufacturer. Since starting his professional driving career in 1979, at the age of 18, Williams has logged an impressive 3.8 million collision-free miles, including three million with Ryder. He's known for his work ethic and dependability.
Kennard "Deano" Davis is the winner for Ryder Fleet Management Solutions. He drives for Ryder customer Cobb-Vantress, Inc., for which he's logged more than 3.5 million miles without incident in his 28-year career. Davis is known to love the road and his work. His colleagues and supervisors alike say his passion for his work comes out of his impeccable attention to detail, whether that means making sure his equipment and load are safe or providing the highest level of customer service.
"We're honored to recognize Kevin, Mike, and Deano for their unwavering commitment to safety and excellence," says Robert Sanchez, Ryder chairman and CEO. "This award is an opportunity to celebrate both a vocation that is vitally important to our nation's economy and those drivers who have risen to be the best in their profession. Drivers are a critical part of our business and they are integral to our success."