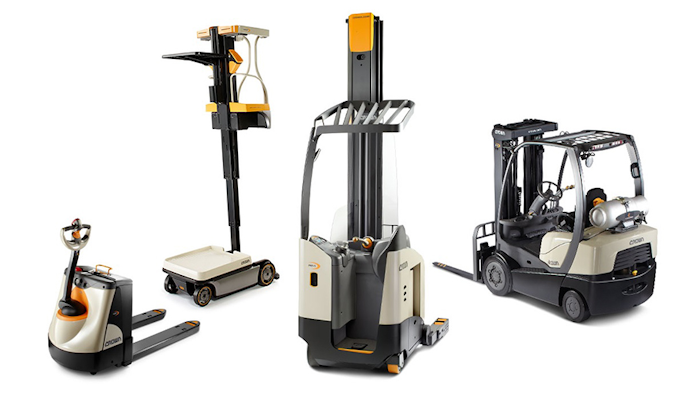 NEW BREMEN, OH — Crown Equipment Corporation, one of the world's largest material handling companies, has announced the opening of a new sales and service location in Champlin, MN. The new, expanded facility will replace the previous location in Saint Paul to help the company meet growing customer needs throughout the state and in western Wisconsin.
Located northwest of Minneapolis at 8650 109th Avenue, the Crown Lift Trucks facility offers customers a complete selection of material handling technologies, products and services. This includes forklifts, warehouse design solutions, Integrity Parts and Service System, automated warehouse solutions and Crown's wireless InfoLink fleet and operator management system.
"We've seen steady growth in this region, especially from customers in the medical and retail industries," said Tim Jacobsen, branch manager, Crown Equipment. "This larger facility will accommodate the resources we need to support our customers in this growing market and continue to provide the level of expertise and service they need to keep their businesses running smoothly."
The new location features a technology demonstration center where customers can demo Crown forklifts and make informed purchasing decisions on the advanced equipment and technology they need to support growth, control costs and enhance safety and energy efficiency.
Crown is one of the world's largest material handling companies with a reputation for award-winning product design, advanced engineering and technology, and superior after-sale service. Crown's business philosophy utilizes vertically integrated processes to design, manufacture and distribute forward-thinking, innovative solutions that improve customers' productivity and operating efficiency. Crown produces a broad range of forklifts as well as automation and fleet management technologies.
Crown employees number more than 14,000 worldwide. Crown operates a service and distribution network that exceeds 500 retail locations in over 80 countries.
​