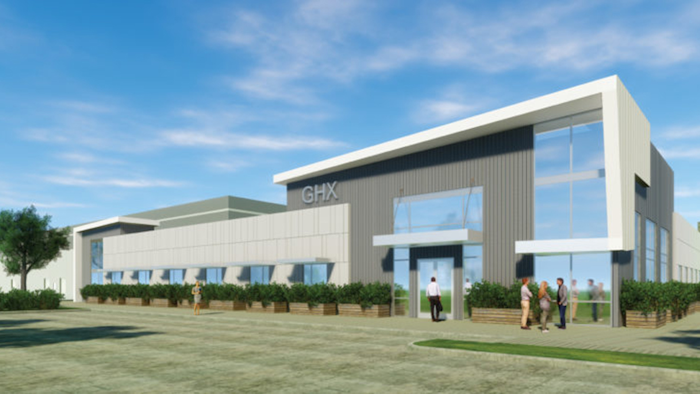 Privately-held real estate developer McCord Development recently announced that GHX Industrial — a subsidiary of United Distribution Group — will become the anchor tenant of the new Lockwood Business Park in northeast Houston, which part of McCord's greater Generation Park.
United Distribution Group is No. 23 on Industrial Distribution's Big 50 List.
The developer said that GHX, which distributes and fabricates industrial gaskets and hoses, is consolidating four Houston-area facilities and their current Houston headquarters into the new location.
GHX's new facility is more than 143,000 square feet, which includes 121,000 square feet of warehouse and shop space and 22,500 square feet of office space. The facility spans ten acres in the business park.
"The move to Generation Park signifies an investment in the growth and future of GHX," said Richard Harrison, president of GHX, in McCord's press release. "This facility will enable us to continue to build upon our core competencies. The new location will significantly improve our capabilities to better serve our customers in the Houston market."
McCord said construction on the GHX site began in May 2017 and GHX is expected to occupy their new facilities at Generation Park by the end of 2017.
"We are thrilled to welcome GHX to Generation Park," said Ryan McCord, president of McCord Development, Inc. "We are pleased to offer GHX the space and facilities to streamline and consolidate their daily operations. Their employees will also benefit with access to Generation Park's lifestyle district Redemption Square, great schools, new and established master-planned neighborhoods and worlds of recreation in the Lake Houston community."
In April, GHX and fellow United Distribution Group subsidiary United Central Industrial Supply announced that GHX's Nevada locations in Elko and Reno, as well as Phoenix, AZ are being transitioned into United Central branches.