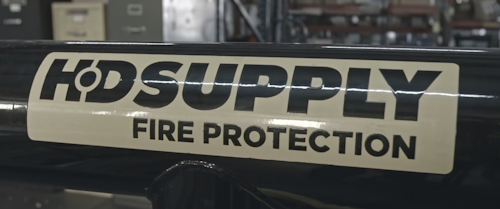 ST. LOUIS, MO — HD Supply Waterworks' Fire Protection division, a distributor of fire protection infrastructure products, has expanded its footprint. The distributor opened a new supply location in Nashville, TN, and has added a fabrication shop in metro-Seattle, allowing the company to expedite existing customer service and expand its overall customer base.
The new Fire Protection branch in Nashville is one of two Fire Protection locations in Tennessee, and offers a full array of fire protection products and services, including jobsite delivery. It is located at 413 Woodycrest Ave. Nashville, TN 37210.
The new Fire Protection fabrication shop in metro-Seattle, located at 18802 72nd Ave. S, Kent, WA 98032, is about eight miles from the Fire Protection stocking branch, also in Seattle.  This additional fabrication services location will allow HD Supply to expedite jobs for customers in the area.
"With the new locations in key markets, HD Supply Fire Protection is positioned for another growth year in 2017," says Regional Vice President, Tony Cammiso. The addition of Nashville branch and the Seattle fabrication shop brings the total of nationwide HD Supply Fire Protection branches to 34, with fabrication available in 14 locations.
HD Supply is No. 6 on Industrial Distribution's Big 50 List.