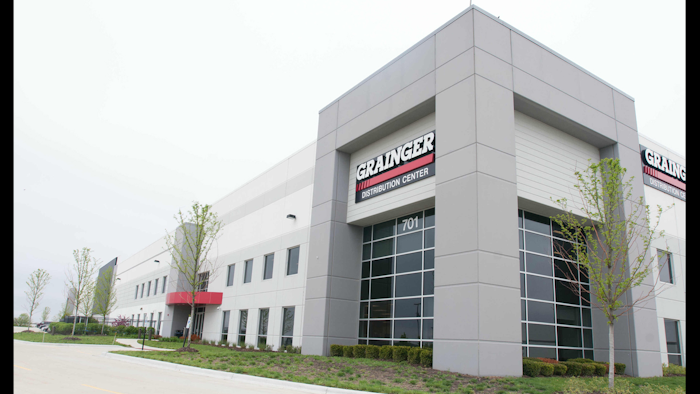 MRO products distribution giant Grainger plans to invest $273 million in a new distribution center in Louisville, KY — one of the major logistics hubs in the U.S.
On Thursday, the Kentucky Economic Development Authority approved $1.5 million in tax incentives for a new Grainger location, with its state filing showing that the investment cost would cover $29 million to buy land, $82 million on building construction $100 million on electronic processing equipment, $56 million on other equipment and $6 million on other start-up costs.
The filing didn't include details on the exact location for the proposed distribution center, but Grainger director of external affairs Joe Micucci told the Louisville Business Journal that the company is looking to place the facility on Minors Lane. The Journal quoted a Micucci email saying "it's projected that construction wouldn't be completed until about mid-to-late 2020, so we are not sure on the number of potential jobs at this point."
As of Friday morning, KEDA's financial incentives database shows the new distribution center is estimated to create 431 new jobs with an hourly wage of $14.89.
Grainger doesn't have a distribution center in Kentucky, but has two retail branches — one on Plantside Drive in Lousville and one in Lexington. Grainger ended 2016 with 33 distribution centers, including 18 in the U.S. It ended the year with 598 total branches worldwide, including 284 in the U.S.
Grainger reported its quarterly fiscals on Jan. 25, showing flat Q4 sales of $2.47 billion while total profit of $60.7 million was down 58 percent. Restructuring costs were a large part of the profit decline, as adjusted Q4 profit fell 7 percent. For the full year, Grainger's 2016 sales of $10.14 billion were up 1.7 percent from 2015, while total profit of $605.9 million was down 21.2 percent. The company had year-over-year daily sales growth of 6.5 percent in December, its best month in 2 years.