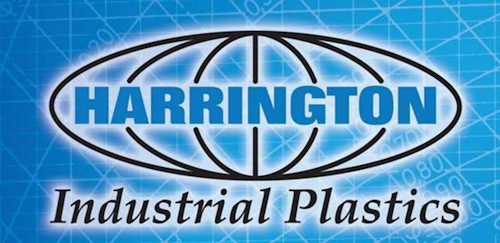 EL PASO, TX — Jim Swanson, President and CEO of Harrington Industrial Plastics, has announced a new sales location in El Paso, TX. Opened on Feb. 6, the new branch offers local inventory of components for complete systems, including piping & fittings, piping accessories, valves & automation, instrumentation, tubing/hose, pumps & accessories, filtration, tanks & accessories and FRP structure & grating components.
Harrington provides fluid and air/gas handling products used in industrial and high purity applications. These products meet the diverse needs of a wide variety of applications in many industries. Some of these include industry applications range from irrigation & swimming pools, chemical handling requiring corrosion-resistance for water/wastewater treatment, plating or power generation and ultra-high purity systems for semiconductor and/or solar application.
The new branch is conveniently located at 830 Kastrin Street; right off Interstate 10 and N. Lee Trevino Dr.
Address: 830 Kastrin Street, Suite A, El Paso, TX 79907
Phone: 915-599-1102
Email: Elpaso@hipco.com
Key Branch Personnel:
Regional Sales Manager – Scott Cadwell
Sales Representative – Dennis Shreve
Inside Sales Representative – Dave Verduzco
Since 1959 Harrington Industrial Plastics has been a  distributor of industrial plastic piping and service for all industries with corrosive and high purity applications. Harrington has more than 50 locations nationwide.