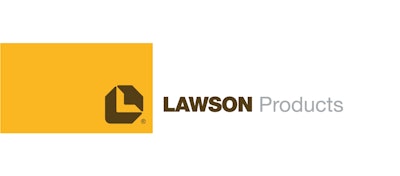 CHICAGO — Lawson Products, Inc., a distributor of products and services to the MRO and automotive marketplaces, announced the appointment of Rick Pufpaf as chief compliance officer and vice president of compensation & benefits, reporting to general counsel Neil Jenkins. Pufpaf will set strategy and oversee the increasingly complex corporate compliance, compensation and benefits landscape.


Pufpaf joined Lawson Products in 2011 as Assistant General Counsel. In this role he assisted with corporate governance initiatives, contract reviews and served as the legal liaison between the legal department and the company's business units. In 2012, Pufpaf took responsibility for compensation, benefits & HRIS and served as assistant corporate secretary. In this role, he oversaw the compensation and benefits portion of the independent agent to employee transition of Lawson's sales team, helped Lawson successfully navigate the new regulations associated with the Affordable Care Act, designed and implemented the High Deductible Health Plan (HDHP) and spearheaded the implementation of a new HRIS system. Prior to joining Lawson, Pufpaf served as corporate governance and executive compensation consultant at Aon Hewitt.

"Rick has made a positive impact on our business. He's strategic and will help position the Lawson Products for future success," said Jenkins.
Lawson Products was No. 38 on Industrial Distribution's 2016 Big 50 List.