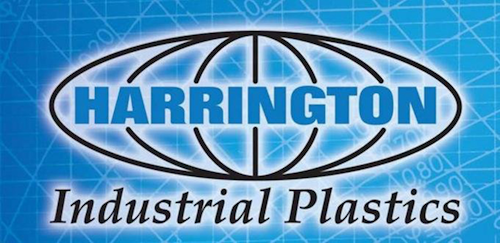 KANSAS CITY, KS — Jim Swanson, President and CEO of Harrington Industrial Plastics, announces its new sales location in Kansas City, KS. Opened on Dec. 19, the branch offers local inventory of components for complete systems including: piping, tanks, pumps, filtration and instrumentation to meet the diverse specifications of any project.
Harrington provides piping products used in industrial and high purity applications with a broad line of piping systems to handle all projects from irrigation to corrosion-resistant and ultra high-purity systems.
The new branch is conveniently located at 14401 W. 100th Street; right off Interstate 435, with cross streets of Santa Fe Trail Drive and West 100th Street.
Key Branch Personnel:
Regional Sales Manager – John D'Arco
Sales Representative – Jeff Lilley
Inside Sales Representative – Scott Fanning
Since 1959 Harrington Industrial Plastics has been a major distributor of industrial plastic piping, priding itself on being the first choice for all industries with corrosive and high purity applications. With over 50 locations Nationwide, Harrington is a trusted partner in offering versatile products to meet the needs of a multitude of industrial and high purity applications. As a leader in solving fluid and gas challenges, Harrington provides a technically oriented sales staff with specialists in filtration, pumps, instrumentation, valves and automation.
For more information about all our branches, products and Harrington Industrial Plastics please visit our website www.harringtonplastics.com