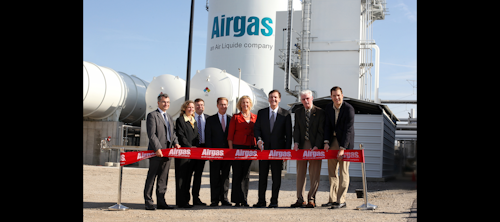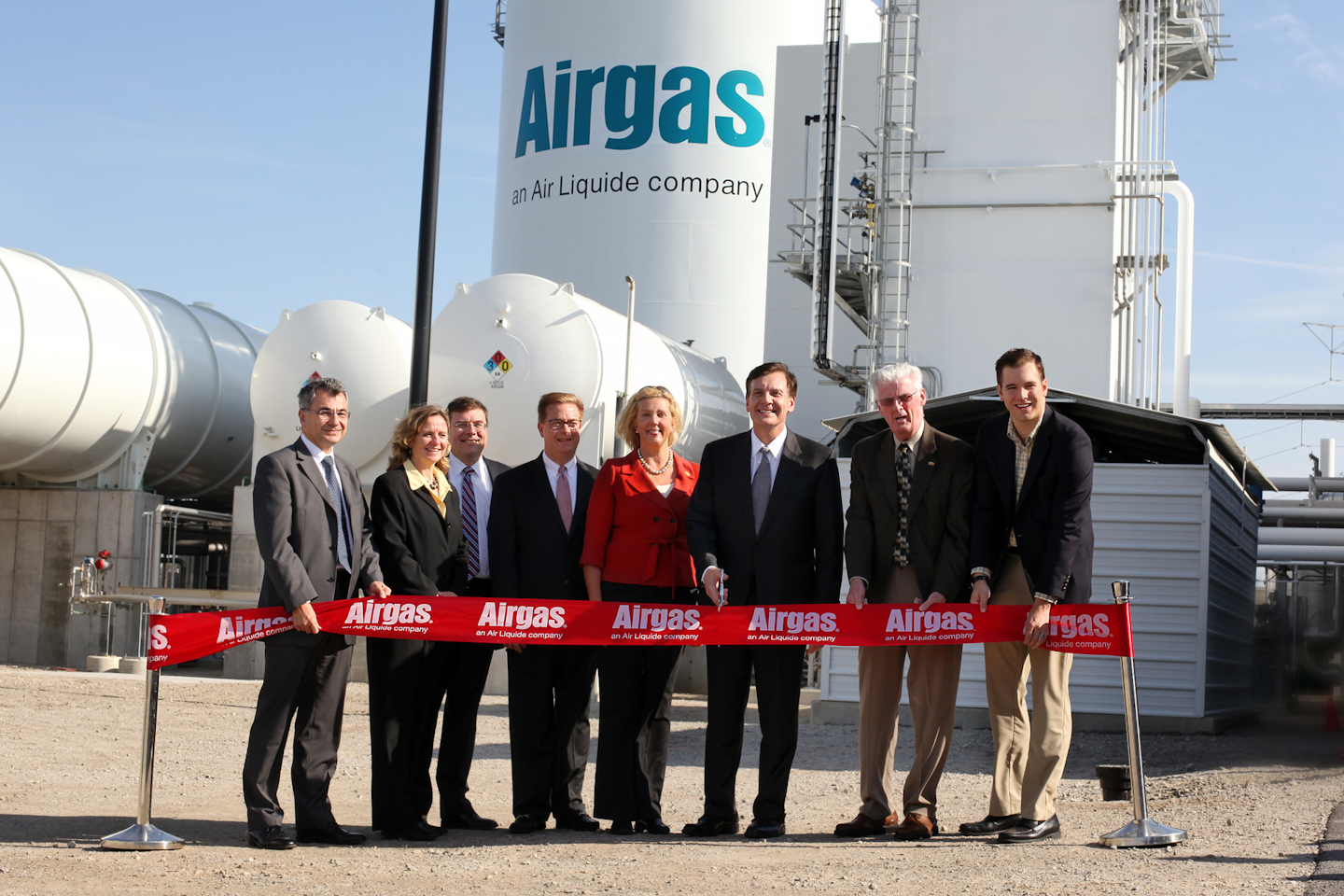 Airgas, an Air Liquide company and No. 7 on Industrial Distribution's 2016 Big 50 List, celebrated the grand opening of its new air separation unit (ASU) in Minooka, IL on Tuesday with a ribbon cutting ceremony and guided tours of the ASU. The ASU has the capability to produce more than 500 tons per day of oxygen, nitrogen, argon and ultra high purity oxygen, increasing Airgas' production capabilities in the Chicago area. This enhances Airgas' gas supply chain, ensuring long-term reliability of supply for its merchant gas customers in the region.
On-hand to celebrate the new facility were Illinois State Senator Sue Rezin; Illinois State Representative David Welter; Village of Minooka President Patrick Brennan; CEO of the Grundy County Economic Development Council Nancy Norton Ammer; and members of the Grundy County Board joined Airgas and Air Liquide associates, including American Air Liquide Chairman and CEO Michael Graff and Airgas CEO Pascal Vinet, along with Airgas customers.
Airgas qualified for certain tax credits under Illinois' Economic Development for a Growing Economy program, or EDGE, administered by the Illinois Department of Commerce and Economic Opportunity. The ASU contributes to the economic vitality of the region and strengthens the manufacturing industry within the state.
The state-of-the-art ASU is managed by Airgas' Merchant Gases division which oversees Airgas' network of ASUs, procurement and supplier relationships, and the logistics and distribution of bulk atmospheric and other gases. Following the acquisition of Airgas by Air Liquide in May 2016, Airgas is now the leading U.S. supplier of industrial, specialty, and medical gases and provides bulk gas supplies of oxygen, nitrogen and argon through its 29 air separation units nationwide.
"By building a new air separation unit in Minooka, IL, we are able to increase our capacity to serve our customers throughout the Midwest, while also investing in the long-term growth opportunities of this important region," said Airgas CEO Pascal Vinet. "Airgas is very proud to be joining the community of Minooka, and we look forward to successful partnerships with the residents, businesses and civic associations of the region for many years to come."