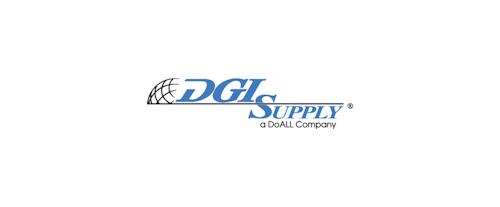 Wheeling, IL-based DGI Supply — No. 35 on Industrial Distribution's 2016 Big 50 List — has announced the opening of a new regional office in Charlotte, NC.
"Manufacturers and metalworking professionals across North America count on DGI Supply to deliver industrial product solutions that are critical to helping them keep their operations competitive, and we take that responsibility seriously," said Jeff Waller, president and CEO for DGI, a DoALL Company.
The company said the new location at The new location is at 4705 Entrance Drive on the western edge of the city, south of Charlotte Douglas International Airport. DGI said the location will enable it to better serve its customer base in the area.
"With this new location in Charlotte, DGI Supply has increased our inventory levels and centralized geographically — allowing us to provide our customers with better product availability and faster delivery," said David Crawford, vice president of sales. "DGI Supply's local services are expanding too. We've added will call, increased our vending support capabilities, and enhanced our kitting capabilities."
The new 21,000 square foot facility includes sales offices, a warehouse and a training classroom.
"The Charlotte office is now the hub for DGI Supply's regional sales and operations team," said DGI regional director of sales Doug Mohney. "With the strong growth we've seen in North Carolina it's an exciting time to be part of that team."
DGI Supply, an equal opportunity employer, is currently hiring to fill several open positions at this new location, including account managers and order expeditors.
In May 2015, DGI Supply acquired Monroe, NC's East Metro Supply located about 23 miles southeast of downtown Charlotte.