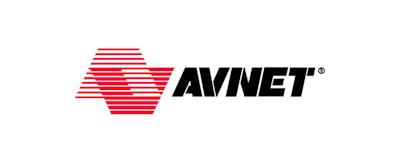 PHOENIX — Avnet, a global technology distributor, announced Tuesday that William ("Bill") J. Amelio has been appointed chief executive officer of the company by the board of directors, effective immediately. Amelio has been acting in the role of interim CEO of Avnet since July 11. Having spent most of his career in senior roles managing global technology enterprises and publicly traded companies, he brings more than 35 years of management and industry experience to Avnet.

William Schumann, chairman of the board said "The board, under the leadership of the corporate governance committee and with a nationally recognized executive search firm, conducted a review of both internal and external candidates that could be available and concluded that Bill is the best candidate for the CEO position. Avnet is fortunate to have someone of Bill's character and experience. He brings energy and focus to the business, and the board unanimously agreed that making him the permanent CEO was in the best interest of our customers, employees and shareholders."

Commenting on his new role, Amelio said, "For me, Avnet is all about passion and possibilities. We have an experienced management team and an engaged workforce comprised of talented employees who are dedicated to serving our customers, suppliers and partners. By better aligning these resources with our competitive solutions specialist, embedded and supply chain strengths, Avnet will undoubtedly be positioned to achieve profitable growth for our shareholders and deliver upon the ever growing market potential in our industry."
Amelio was the president, chief executive officer and a director of CHC Group Ltd., an international oil-field services company, from 2010 to 2015. From 2005 to 2009, he served as president and chief executive officer of Lenovo, a multinational Fortune 500 technology company, and was previously a regional senior vice president and president, Asia-Pacific and Japan for Dell Inc. He began his career with the Microelectronics Technology Division of IBM in 1979 and later became the General Manager Worldwide Operations of the Personal Computer Division.

Amelio also previously served on the board of directors of National Semiconductor.