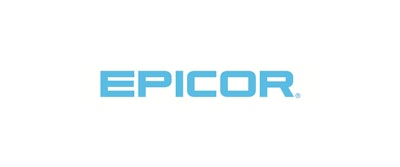 After the global investment firm KKR completed its acquisition of Epicor Software last week, Epicor has expanded the responsibilities of its executive leadership team.
Joe Cowan will continue as president and CEO of Epicor, while Kathy Crusco is taking on an expanded role as chief operating officer (COO). She will also retain her current responsibilities as chief financial officer and executive vice president. As COO she will lead the company's customer support and human resources divisions as well as having other functions reporting directly to her.
The responsibilities of Celia Fleischaker, chief marketing officer and executive vice president, will now go beyond corporate marketing to include field marketing, teleprospecting and product marketing.
Himanshu Palsule, chief product and technology officer and executive vice president, extends his responsibilities to include leading product management in addition to product development, tools and technology.
"As we embark on our first days with KKR as our partner in expanding growth opportunities for our employees, customers and partners worldwide, I am confident in the executive leadership team we've assembled," said Joe Cowan, president and CEO of Epicor. "This team has a unique opportunity ahead — with a partner that shares our vision — to build lasting relationships with customers for life, through cloud-ready, market-leading solutions paired with a world-class customer experience that will drive growth for our customers."
"With the acquisition now complete, we look forward to continuing the great work already underway with the Epicor leadership team and to help accelerate the company's global growth plans through strong products, partners and customer solutions," said Herald Chen, Member of private equity and Head of Technology at KKR.
The acquisition, announced in July, was in the range of $3 billion including the assumption of Epicor's existing debt, according to a report in the Wall Street Journal.
Apax Partners, a global private equity advisory firm, bought Epicor and a peer, Activant Solutions, in 2011 and combined them. Under the private-equity firm's ownership, Epicor took on new management and spun off a division serving apparel and specialty retailers. Apax continues to own that business, called Aptos Inc.
"KKR shares our vision of providing innovative technology with a clear focus on helping customers grow business, not software," Cowan said. "This is an exciting time for Epicor, and I am extremely appreciative of Apax's support during the last five years."
KKR manages investments across multiple asset classes including private equity, energy, infrastructure, real estate, credit and hedge funds.
Epicor Software provides flexible, industry-specific software designed around the needs of its manufacturing, distribution, retail and service industry customers in some 150 countries.