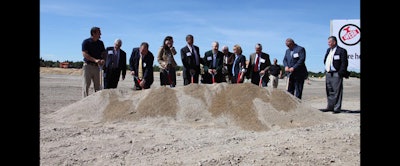 Bedford, MA-based F.W. Webb — No. 21 on Industrial Distribution's 2016 Big 50 List — continued its eventful 2016 on Tuesday, holding a groundbreaking ceremony for its nearly 1 million-square foot Central Distribution center in Londonderry, NH.
According to the New Hampshire Union Leader, the facility will cost $60 million dollars and is expected to open in late 2017. The Union Leader cited F.W. Webb COO Bob Mucciarone saying that the company's current 138 employees in Amherst will transfer to the Londonderry building and that the company expects to add about 40 workers to the facility within its first five years.
F.W. Webb considered five locations, including some in northern Massachusetts, before choosing the 75-acre Londonderry site near the Manchester-Boston Regional Airport. The site next to logistics centers for UPS and Pratt & Whitney and just down the road from FedEx. The site is about 50 miles north of downtown Boston, MA.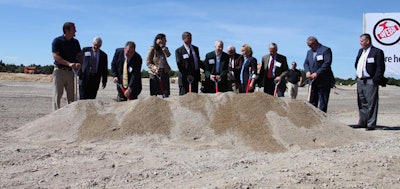 Company officials, along with New Hampshire Gov. Maggie Hassan and U.S. Sen. Kelly Ayotte wre on hand at Tuesday's groundbreaking ceremony.
"Relocating Central Distribution to Londonderry represents a major investment in our operations and a significant commitment to our customers and manufacturing partners,' F.W. Webb President Jeff Pope said Tuesday. "This huge, state-of-the-art CD facility will allow us to offer our customers even more and better products, and reach further into the Northeast."
The event was the latest, and biggest in a busy 2016 for F.W. Webb. In March, the company announced it had created a new Waterworks division with the acquisition of Water Works Supply Corp. In April, it announced the acquisition of Seabrook, NH-based State Line Supply and in late June it announced the acquisition of Trenton, NJ-based Lincoln Supply. It's fitting that 2016 is F.W. Webb's 150th anniversary, which it marked April 11.
F.W. webb now has more than 90 locations across nine states, with six in the New England area, along with New York, New Jersey and Pennsylvania. It has 13 locations in New Hampshire. The company has more than 2,000 employees.