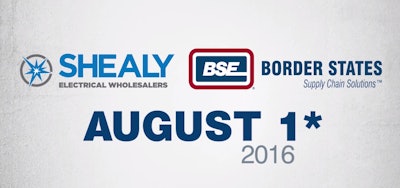 FARGO, ND — Border States Electric (BSE) has announced that Don Masters, current Shealy Electrical Wholesalers senior vice president — installer market, will become the vice president of BSE's southeast region Aug. 1.
BSE announced June 7 that they had reached an agreement to purchase Shealy Electrical Wholesalers; the transaction will close Aug.1.
"I want to be identified by our customers as their best choice for supplies, services and solutions. I look forward to leading the southeast region in that effort and making this region second to none," says Masters.
The southeast region is made up of BSE's 17 acquired Shealy branches in North and South Carolina.
BSE will have more than 2,200 employees and 97 branches in 18 states after they join forces with Shealy Electrical Wholesalers.