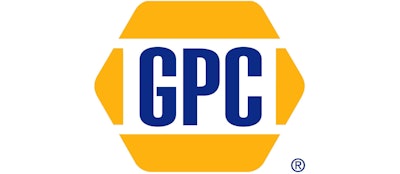 Genuine Parts Company — the parent company of Industrial Distribution 2015 Big 50 List companies Motion Industries (No. 10) and EIS Inc. (No. 23) — on Monday announced that its board of directors has elected Paul D. Donahue as its president and CEO, effective May 1.
Donahue, 59, has been GPC's president since 2012, and was prsident of the U.S. Automotive Parts Group from 2009 to 2015. He previously served as executive vice president of GPC from 2007 to 2009 and president and COO of S. P. Richards Company from 2003 to 2007. Prior to joining the Company in 2003, Donahue was President of Newell Rubbermaid's Sanford North American division.
GPC said Current chairman and CEO Tom Gallagher will continue in his position as chairman of the board.
"We are extremely pleased to name Paul as only the fifth CEO in the 88 year history of Genuine Parts Company," said Gallagher. "Paul is a proven executive and has demonstrated exceptional leadership capabilities in his 13 years with us. His deep knowledge and understanding of the company as well as his vast industry experience make him the right person to successfully lead our company into the future."