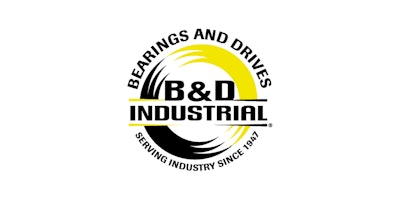 MACON, GA — B&D Industrial announces an organizational enhancement which is integral to B&D Industrial's long-term growth strategy. Lauren Lanter has been elected as the chief financial officer.
In her new role, Lauren manages all financial statements, strategic plans and governs the financial welfare of B&D Industrial and its divisions. Lauren is also an active member of the corporate executive committee.
Lauren Lanter joined B&D Industrial in 2008, but her memories of the multi-divisional company have deep roots, growing up in the family owned company and, as a small child, playing in the corporate training room. While taking on progressive roles throughout the finance department, Lauren mastered the financial intricacies of B&D Industrial and its three thriving divisions, and has been a key player in the company's successful corporate growth.
"In 2015, B&D Industrial celebrated an exciting milestone year with over $100 million in sales," said Andy Nations, B&D Industrial's Chief Executive Officer. "Continuing the momentum, we are pleased the board of directors elected Lauren Lanter as the chief financial officer. For nearly 10 years, Lauren has been an important leader in the finance department as she actively managed the department and company's overall success. Her seasoned financial background combined with her professionalism and pride in this company provide a solid foundation for success as the CFO."
Founded in 1947 by John D. Nations as Bearing and Drives, B&D Industrial is a family owned company headquartered in Macon, Georgia, with three generations of family members leading the company through tremendous growth in all divisions. Its corporate footprint stretches throughout the Southeast from Louisiana to North Carolina with over 30 facilities. B&D Industrial is the parent company to three divisions, B&D Service, B&D Technologies and Scale Systems.
Read More: B&D Technologies Names ABB Drives And Controls' 1st U.S. Value Partner (Jan. 4)