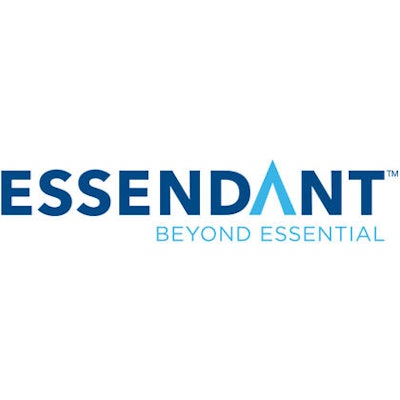 DEERFIELD, Ill. — Essendant Inc., a supplier of workplace essentials, on Thursday announced changes to the company's management team. Earl Shanks has been appointed chief financial officer, succeeding Todd Shelton who is leaving to pursue an operating leadership role outside Essendant. Mr. Shelton will remain with the company through January and will work closely with Mr. Shanks to ensure a seamless transition. Ric Phillips has been named president of ORS Industrial, succeeding Paul Barrett, who is retiring from the company. The appointments of Mr. Shanks and Mr. Phillips to their new roles are effective immediately.
"I want to thank Todd and Paul for their many contributions to Essendant over the years," said Robert B. Aiken Jr., chief executive officer of Essendant. "These changes to our management team are part of a natural progression of our business and position us to continue to successfully execute our plan to transform Essendant into the fastest and most convenient solution for workplace essentials and deliver value for shareholders."
Mr. Aiken continued, "I'm delighted to welcome Earl to our team. He is a proven leader who brings deep financial experience and I am confident he will build upon the strong, stable financial foundation that Todd and his team have established. Over the past two years, Ric has successfully led our Online and New Channels business and we will benefit from his expertise and guidance in the continued development of ORS Industrial. Earl and Ric will be key members of a management team that is well suited to guide Essendant into our next phase of growth."
Mr. Shanks currently serves as a director of Verint, a global leader in Actionable Intelligence solutions, and has previously served as the chief financial officer at Convergys Corporation, a global leader in relationship management solutions and a major provider of outsourced business services, from 2003 to 2012. Prior to that, Mr. Shanks held various financial leadership roles with NCR Corporation, including serving as the chief financial officer from 2001 to 2003 where he oversaw treasury, finance, real estate, tax, and six business unit finance teams. In addition, Mr. Shanks previously served as the vice president and treasurer of Farley Industries and Fruit of the Loom Inc.
Mr. Phillips has been with Essendant since 2013, as President of Online and New Channels. Over the last 2 years, he led the $500+ million dollar New Channels business to profitable growth. He also successfully led Essendant's relationships with major e-tail and other large resellers, and in addition was responsible for the advancement of the company's online capabilities. Prior to joining Essendant, he spent over a decade at McKinsey & Company in various consulting roles. He was elected partner at McKinsey in 2005. Previously, Mr. Phillips worked for Baxter Healthcare, where he held several roles, including serving as a Manager of National Accounts.
Cost Reduction Plan
The company also announced details of its plan to reduce operating costs by approximately $20 million on an annualized basis by the first quarter of 2016. The cost reduction plan includes steps to de-layer the company's management structure and simplify the organization as it transitions to a common operating and IT platform.
"The actions we announced today are difficult but necessary steps to achieve broader functional alignment of our organization and better position Essendant for the long term," said Mr. Aiken. "By reducing costs we will enhance our ability to reinvest in our business to drive growth and value creation for our shareholders. These actions are critical to achieving our goal of delivering low single digit revenue growth, and high single digit earnings per share growth in 2016."
Through a combination of voluntary retirement and involuntary reductions, the company expects to realize annualized savings of $20 million and permanently reduce its management by approximately 90 roles, located primarily at the company's Deerfield, IL headquarters. Most of these management reductions will be completed by the end of 2015.
Essendant expects to incur approximately $10 million in pre-tax charges in the fourth quarter of 2015 associated with the cost reduction actions.