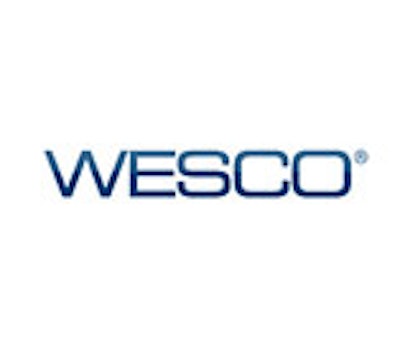 GARDEN CITY, NY — The National Association of Professional Women (NAPW) honors Cathy Kitchen as a 2015-2016 inductee into its VIP Woman of the Year Circle. She is recognized with this prestigious distinction for leadership in business. NAPW is a national networking organization exclusively for professional women, boasting more than 700,000 members and over 200 operating Local Chapters.
"I'm pleased to recognize Cathy with this important honor," says NAPW President Star Jones. "Her perseverance, work ethic and leadership qualities are an inspiration to all women."
Cathy Kitchen is the Branch Operations Manager at Wesco Distribution Canada LP, an industrial supplier with an extensive offering of electrical, data communications, general maintenance, repair and operating (MRO) and electrical OEM products. WESCO International is No. 6 on Industrial Distribution's 2015 Big 50 List.
As Branch Operations Manager, Ms. Kitchen has been playing a key role in the monitoring and analyzing of the current system of Wesco's production since the summer of 2014. Prior to this position, she honed her skills in executive administration and sales as an Administrator for more than 25 years,
Ms. Kitchen's commitment to Wesco Distribution Canada LP continues to empower her personal and professional growth. It is a sentiment she strives to translate to her associates while keeping pace with the exciting challenges that accompany the continued growth of the company.
Awards & Accomplishments: Volunteered for 15 years as a Coach and Supervisor of the Merivale Youth Bowling Leaque in Ottawa, Ontario Canada