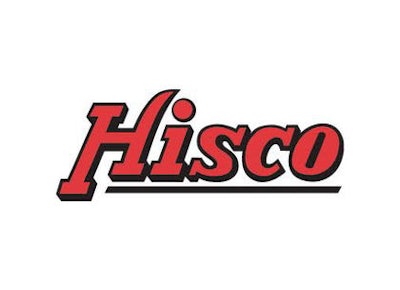 HOUSTON — Hisco, an employee-owned, specialty distribution company serving the electronics, aerospace and defense industries and more, announces the promotion of Olivier Kunckler to marketing consultant for the company's fabrication and custom repackaging division.
Kunckler joined Hisco in 2013 as marketing communications specialist charged with spearheading branding and outbound communications-related activities. As marketing consultant for the fabrication division, he will draw upon more than 20 years' experience in the areas of industrial marketing, international sales and product management to develop and execute sales and marketing plans that enhance the division's direct sales and e-commerce initiatives. Prior to Hisco, Kunckler served as marketing and e-commerce manager at Associated Spring Raymond, a division of Barnes Group.
"Olivier's expertise and diverse marketing experience provides an excellent base for his newly expanded role," said Senior Vice President of Marketing Tom McElroy. "His contributions will positively impact the continued success of our custom engineered solutions."
Hisco is No. 40 on Industrial Distribution's 2015 Big 50 List.
Hisco's fabrication division, comprised of two Precision Converting facilities and the Adhesive Materials Group (AMG), provides complete, custom converting and packaging services. Specifically, Precision Converting specializes in converting flexible tapes, foams, plastics and more for bonding, masking, insulating and thermal management purposes. AMG packages adhesives, sealants and resins into convenient storage containers and user-friendly dispense systems that reduce waste and lower costs.