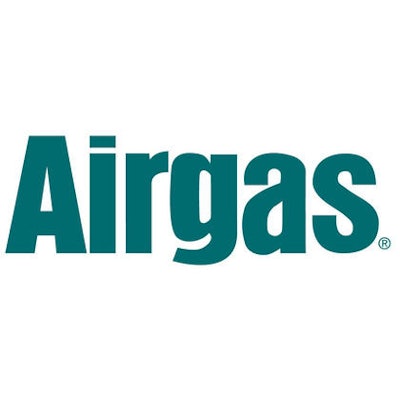 RADNOR, Pa. — Airgas announced Tuesday that John F. Sheehan has been named President – Airgas South Division, reporting to Andrew R. Cichocki, President – Airgas USA. Sheehan succeeds Chuck Broadus, who recently left Airgas to pursue other opportunities.
The Airgas South Division is comprised of three Airgas distribution regions and encompasses Alabama, Florida, Georgia, Illinois, Indiana, Kentucky, Mississippi, Missouri, North Carolina, South Carolina, Tennessee, Virginia, and West Virginia.
Airgas is No. 9 on Industrial Distribution's 2015 Big 50 List.
Sheehan has been serving as Area Vice President in the Airgas South Region since 2009, leading the financial and operational success of one of the region's most dynamic sales areas with more than 30 locations in Florida. He joined Airgas in 2009 after selling his former business, TriTech, to the Company and worked to ensure a smooth transition while integrating 16 TriTech locations into the Airgas business. Since that time, he has integrated five other acquisitions into his sales area.
"John is an entrepreneur who grew his business from the ground up and who has made significant contributions to the growth of Airgas in Florida. He has been there and understands how Airgas associates thrive on autonomy, responsibility and accountability," said Cichocki. "John is a long-time advocate of Airgas' District Manager sales structure and has been very successful in growing and leading his area by continuously seeking new solutions. His disciplined approach to our business and his growth mentality will benefit Airgas for years to come."
Sheehan served as President and Managing General Partner of TriTech for nearly 15 years and grew the business exponentially throughout three states. From 1991 to 1996, he led AirTech Incorporated as President and launched the company's packaged gas business. From 1981 to 1990, he served as Vice President and Chief Operational Officer of Bishop's Welding Supply and was responsible for all facets of the business from accounting and sales to human resources and plant operations.