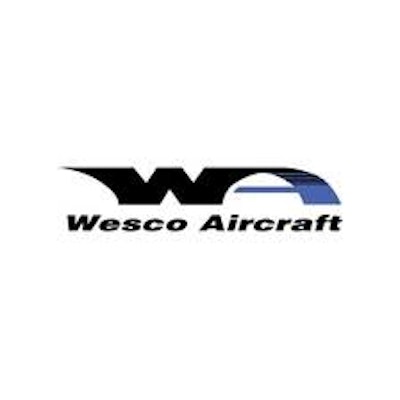 VALENCIA, Calif. — Wesco Aircraft Holdings, Inc. (NYSE: WAIR), a provider of comprehensive supply chain management services to the global aerospace industry, announced Monday that Randy J. Snyder is retiring from his role as president and chief executive officer. The board of directors has appointed Hal Weinstein as interim chief executive officer, effective immediately. Mr. Snyder will continue to serve as chairman of the board.
The board has begun its search for a permanent chief executive officer with assistance from a nationally recognized executive search agency. In addition, Wesco Aircraft'€™s board of directors announced the formation of a new executive committee under the direction of board member Adam J. Palmer. The committee will work closely with Mr. Weinstein and other members of senior management to steer the company's strategic direction and operations during the transition.
Previously on Nov. 21, Wesco Aircraft announced the retirement of CFO and Executive Vice President Gregory A. Hann.
Mr. Weinstein, who has decided to postpone his previously announced retirement to take on this interim role, most recently served as Executive Vice President of Sales and Marketing. In this position Mr. Weinstein was instrumental in the development of the company'€™s service offerings and long-term growth, overseeing Wesco Aircraft's worldwide sales and marketing operations and global marketing strategy. He joined Wesco Aircraft in 1983 as regional sales manager and led the company'€™s global sales and marketing efforts from 1988 until his decision to retire earlier this year.
Mr. Palmer said, "€œIt is with great admiration and respect that the board thanks Randy for his leadership in building Wesco into the large and dynamic corporation that it is today. We are fortunate to have Randy'€™s ongoing guidance in his continuing role as chairman of the board. In Hal we have a proven and determined leader. He knows the company and the industry inside and out, and we are pleased that he has agreed to assume this interim role to guide the continued success of Wesco Aircraft. As part of this transition, the board will be intently focused on identifying the right leader to drive superior performance for our company going forward."
€œ"I look forward to continue working with our accomplished and capable executive team to deliver greater value to our customers and shareholders,"€ said Mr. Weinstein. "€œAs Wesco Aircraft seeks to continue its solid growth trajectory, we also will place a greater focus on cost structure optimization, working capital improvements and capital allocation. I am pleased to step into this role to help build upon the foundation of our many strengths."
Mr. Snyder said, "€œIt has been a great privilege to help lead the growth and success of Wesco Aircraft over the past 37 years. I have concluded that now is the right time in my career to step back from a full time role and I do so with confidence in the underlying strengths we have built at Wesco Aircraft, in our competitive position, and in the commitment and talent of our 2,785 employees – for whose support and hard work I could not be more grateful. With Hal assuming the role of Interim CEO, I am confident Wesco Aircraft could not be in better hands. He is a hands-on leader with the management skills and day-to-day expertise needed during this transition."