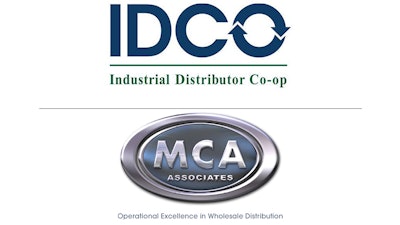 IDCO Co-op, a co-op for independent distributors serving the industrial community with hose, fittings, gaskets, rubber materials and related products, announces the addition of their newest endorsed service supplier, MCA Associates.
MCA Associates, a management consulting firm since 1986, works with wholesale distribution and manufacturing companies that are seeking and committed to operational excellence. Their staff of Senior Consultants provides operational excellence — idea leadership — and implements continuous improvement solutions focused on business process re-engineering, inventory and supply chain management, sales development and revenue generation, information systems and technology, organizational assessment and development, and family-business succession planning.
IDCO is looking forward to the partnership with MCA Associates and the ability to offer their consulting services to its growing membership.
IDCO currently has 72 members in the US and Canada, and over 75 endorsed suppliers. IDCO members are active leaders in the industry, and its membership includes six of the last eight NAHAD Presidents. IDCO is currently celebrating its 25th year in business. For more information about IDCO Co-op, visit idco.coop. For more information about MCA Associates, visit www.mcaassociates.com.