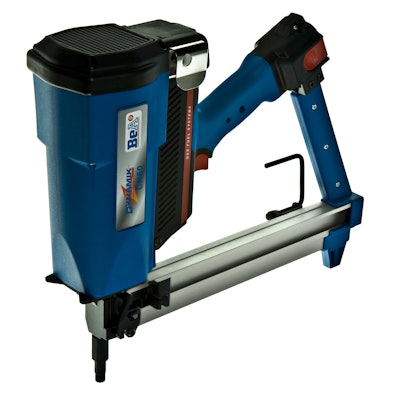 German manufacturer BeA Group to present new products to North American market at STAFDA 2012 in Orlando, FL. Continuing development to enter new markets.
Greensboro, NC - German manufacturer BeA Fasteners USA, continues to present innovative products to the US marketplace. These new products will be presented to the distributor audience in Orlando, FL. BeA will exhibit at STAFDA in booths 910-912-914. The key for a continued offering of competitive programs to distributors is the expansion into new market segments. BeA has been successful in expanding the offering from upholstery tools to now also include powerful tools for framing applications, such as the popular 14/50-780C tool. The next step is to focus on bedding applications. The bedding market will be covered with two innovations. First a comprehensive program of metal clips and tools, secondly through innovative flaring tools. BeA has just introduced two new tools that meet the demand of workers throughout the US and Canada. The models are 92/25-553FC (trigger) and 92/25-553FCS (safety/work-contact). Both tools are equipped with an easy to adjust dial that allows for quick selection of the degree of flare, thus greatly minimizing service time. Productivity will be improved through quick and precise staple application. The simple dial adjustment of our new tools overcomes one of the key challenges in all fabric to foam applications: constant re-adjustment of the degree of flare through four set screws. Traditionally the degree of flare was set by tensioning multiple screws, this led to operator frustration, as tools tend to come out of adjustment in the production process. The result: loss in productivity and additional service time for distributors. The simple solution is a dial adjustment on both 92/25-553FC and 92/25-553FCS. An indicator on the dial allows for precise and quick adjustment to the desired degree of flare, without the help of a service tech.
For more information, please visit www.bea-group.com/bea/us.