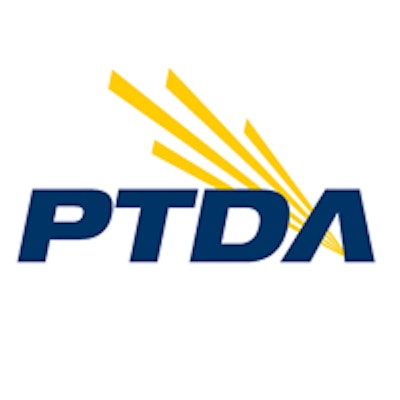 Chicago, IL – More than 500 power transmission/motion control (PT/MC) executives are expected to convene at the Power Transmission Distributors Association's (PTDA's) Industry Summit "Big Ideas to Steer Your Business."
To be held at the Hyatt Regency Dallas at Reunion in Dallas, Texas, on October 18-20, 2012, the Industry Summit is the premier venue for distributors and manufacturers of power transmission and motion control products to develop industry contacts and hear the latest on the economy and technological trends.
The Industry Summit's signature event, the Manufacturer-Distributor Idea Exchange (MD-IDEX), brings together existing and potential channel partners to plan strategically for the upcoming year.
Scott Klososky, technology, business and start-up pioneer, and Alan Beaulieu, founder and president of Institute for Trend Research (ITR), are the keynote speakers at PTDA's Industry Summit. Klososky, a former CEO of several successful startup companies, will provide attendees with his ideas for leveraging technology to drive top-line revenues.
Beaulieu will share economic insights that can help businesses align their strategic plans to marketplace realities. He'll also examine key consumer trends, economic indicators, industrial production highlights and developments in the global marketplace.
Rob Galarneau, president of RG Speed Control Devices LTD., attests to the value of participating in the Industry Summit. "Each year, the PTDA Industry Summit provides tangible takeaways that yield immediate return-on-investment," he said. "Last year, both workshops I attended provided value worth the price of admission. With the information I gathered at the workshops, I was able to decrease the time I spend managing e-mail and instituted some landing page changes on my website that resulted in new sales."
This year's Industry Summit will include workshops on the following topics:
"The Changing Sales Model" (presented by Scott Klososky): Find out how to apply technology and social tools to drive sales, increase visibility and generate profitability.
"Knowledge Transfer and the Emerging Generations" (presented by Bob Wendover, director of The Center for Generational Studies): Discover how to capture and transfer know-how to the next generation.
"Understanding and Implementing Cloud and Mobile Computing" (presented by Jeff Gusdorf, CPA, managing consultant of Brown, Smith, Wallace Consulting Group): Learn how cloud computing is becoming the "killer app" of the 2010s. Topics addressed will include applying cloud computing, mobile devices and social networking to transform business and improve the bottom line.
"Customer Market Briefing: Oil & Gas Industry (Fracking)" (presented by Mike Watts, director of Fracture Stimulation Affairs for Halliburton Energy Services, Inc.): Gain a solid understanding of the history of fracking and the techniques used to monitor and control the fracking process.
Industry Summit registration is now open to members and prospective members of PTDA. For more information, visit www.ptda.org/IndustrySummit. Not a PTDA member but still want to attend? Contact Brenda Holt at bholt@ptda.org or +1.312.516.2100.
Founded in 1960, the Power Transmission Distributors Association (PTDA) is the leading association for the industrial power transmission/motion control (PT/MC) distribution channel. A U.S.-based trade association, PTDA represents 178 power transmission/motion control distribution firms that generate more than $10 billion in sales and span over 3,500 locations in North America and 11 other countries. PTDA members also include 180 manufacturers that supply the PT/MC industry.
PTDA is dedicated to providing exceptional networking, targeted education, relevant information and leading-edge business tools to help distributors and manufacturers meet marketplace demands competitively and profitably. For more information, visit www.ptda.org.